Former Altar Boy Sues Diocese over Priest Sex Abuse

By Tim Funk
Charlotte Observer
October 15, 2008

http://www.charlotteobserver.com/597/story/254718.html

A 24-year-old Charlotte man who says he was sexually molested in 1999 by a priest then assigned to St. Matthew Catholic Church filed a civil suit today against the priest, his New Jersey-based religious order and the Roman Catholic Diocese of Charlotte, which the suit says engaged in a "cover-up" of the case.

The lawsuit, filed in Mecklenburg County Superior Court, asks for a jury trial and damages to be determined by the jury.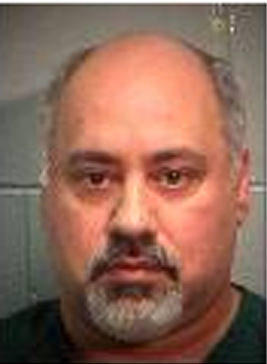 rev. robert yurgel



The unnamed plaintiff, a former altar boy who was 14 when the alleged incidents occurred, charged in the lawsuit that the Rev. Robert Yurgel – arrested in April on charges of having sex with a minor – initiated sexual contact on several occasions throughout 1999.

Some of the incidents, the suit says, happened on diocesan church property: in Yurgel's office at St. Matthew, in Ballantyne; in a room behind the altar at St. Matthew; in the rectory at Our Lady of Consolation Catholic Church in Charlotte, where Yurgel was reassigned in July 1999; and in a car parked at St. Michael Catholic Church in Gastonia, where Yurgel sometimes traveled to say Mass in Spanish.

The plaintiff kept the alleged sexual abuse secret until 2007, the suit says, when he told his sister and, at her recommendation, mental health professionals.

But the suit claims Diocese of Charlotte officials knew by 1999 that Yurgel had had a homosexual encounter with an adult parishioner at St. Matthew during a trip to a casino. And in early October 1999, the suit says, the diocesan officials discovered a copy of a personal e-mail from the plaintiff to Yurgel.

The suit says Yurgel had by then browbeat the teen-ager into having an inappropriate emotional and physical relationship with him.

Instead of disciplining Yurgel and notifying law enforcement, the suit charges, Bishop William Curlin, who then headed the diocese, contacted the Capuchin Franciscan Fathers, Yurgel's religious order, and arranged a "rush transfer." By late October, Yurgel was reassigned to New Jersey.

Diocese of Charlotte spokesman David Hains could not immediately reached for comment.

After Yurgel's arrest, Hains told the Observer that the priest's personnel file did not turn up "questions regarding sexual misconduct involving young people." He declined then to discuss any other aspect of Yurgel's personnal file.

Because of a shortage of diocesan priests in and around Charlotte, Catholic orders of priests based elsewhere have agreed over the years to staff some parishes.

That's how Yurgel came to be assigned to St. Matthew in May 1997 and to Our Lady of Consolation in July 1999.

Yurgel, now 44 and assigned to a hospital in Passaic, N.J., was arrested in April on two counts of statutory sex offense and five counts of taking indecent liberties with a child.

He is free on a $225,000 bond paid for the Capuchin Franciscan Friars.

The statutory sex offense charges are each punishable by up to life in prison.