Former Civil Rights Leader Gets 15 Years for Sex with Daughter

By Jonathan Mummolo
Washington Post
October 16, 2008

http://www.washingtonpost.com/wp-dyn/content/article/2008/10/15/AR2008101502313.html

Former civil rights leader James L. Bevel was sentenced in Loudoun County yesterday to 15 years in prison for having sex with one of his daughters, despite the 71-year-old's testimony that he recently learned that he has pancreatic cancer and may have only weeks or months to live.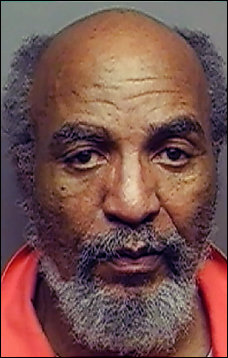 James L. Bevel was convicted of unlawfully committing fornication with his then-teenage daughter in the 1990s.
Photo by AP


Circuit Court Judge Burke F. McCahill told Bevel that his health and past accomplishments alongside the Rev. Martin Luther King Jr. did not change the fact that Bevel abused his position as a leader and father.

"You sexually abused your daughter," McCahill said. "You are the problem. Your daughter is harmed for life."

McCahill imposed the full 15 years that a jury in April said Bevel should serve for having sex with one of his daughters in the 1990s, when they lived in Leesburg. Under Virginia law, McCahill could decrease, but not increase, the jury's sentence.

Bevel's attorney, Deputy Public Defender Bonnie H. Hoffman, told McCahill that it would be regrettable if a man "who brought the vote to so many people" did not get to cast a ballot in such a historic election as this year's. Hoffman said she will appeal.

When Bevel took the stand at his sentencing hearing, Assistant Commonwealth's Attorney Gigi Lawless asked whether he accepted responsibility for his actions. He said he did not but added that he hoped to reconcile with his family.

Bevel was convicted of unlawfully committing fornication with his daughter Aaralyn Mills sometime between 1992 and 1994, when she was 14 or 15. The Washington Post does not identify victims of sexual assault without their permission. Mills agreed to be named.

Because Bevel committed the crime before Virginia became a no-parole state, he will be eligible for parole in about five years, Lawless said.

Bevel was on the front lines of the struggle for racial equality during the 1960s. He organized the 1963 Children's Crusade in Birmingham and was a leader of the Freedom Rides to desegregate public accommodations throughout the South in the early 1960s. He helped organize the March on Washington in 1963 and the Selma-to-Montgomery march in Alabama in 1965. Along with civil rights icons Jesse Jackson and Andrew Young, Bevel witnessed the April 4, 1968, assassination of King.

In testimony yesterday, Mills, 30, said she was saddened by the fact that Bevel had not owned up to what he had done to her.

"I never imagined he would lie," Mills said. "He's been violent, mean, abusive, but he's always been honest."

After the hearing, Mills said that the sentence was appropriate and that the trial has given her some closure. She was disappointed that her father has not apologized, she said.

"To some extent, I have to grow up and realize that's not necessarily what you're going to get," Mills said.

The felony charge grew out of a discussion among some of Bevel's grown daughters at a family reunion in 2004 about experiences with their father when they were children. The daughters confronted Bevel, who said he performed sex acts to guide and train them, prosecutors said. In September 2005, Mills filed a complaint with Leesburg police. She testified that her father began sexually abusing her when she was 6 and that she became an alcoholic.

During the trial, Bevel said repeatedly that he did not have sex with Mills. He said he has had 16 children through relationships with seven women and testified that as a minister and teacher, he has often educated people, including his children, on the "science" of sex and marriage.

Lawless yesterday called Bevel "a bad man who has done some good things in his life."

Hoffman countered that Bevel will not receive adequate medical care while incarcerated, that he is not a risk to the community and that not being incarcerated would give him a better chance of reconciling with his family.

"Obviously, we're very disappointed," Hoffman said of the sentence.

Bevel appeared yesterday in an orange and white striped uniform, moving slowly to and from the witness stand with his ankles chained. The gray-bearded, diminutive man said just before being sentenced that the legal process had failed to reveal the truth.

Outside court, Mills said she has forgiven her father.

"Forgiveness is not about him; it's about my peace of mind," she said. "The reality is, he doesn't forgive himself."