Alleged Priest Abuse Victim's Father-In-Law Testifies

By Donald McGuire
ABC 7
October 20, 2008

http://abclocal.go.com/wls/story?section=news&id=6459908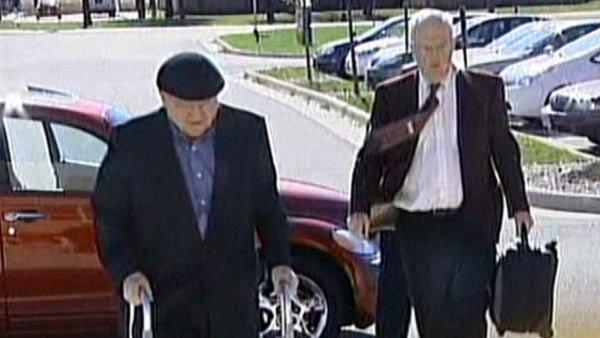 Photo by Donald McGuire


The defense called the father-in-law of the accuser Monday in sex abuse trial of a former Jesuit priest.

Donald McGuire is accused of traveling outside the U.S. and across state lines to have sex with a teenager between 2000 and 2003.

The father-in-law of the alleged victim says his son-in-law has trouble telling the truth. Under cross examination, he admitted his opinion was based on family situations and not the sex abuse case.

McGuire was convicted of child molestation in Wisconsin in 2006 and sentenced to seven years in prison.