Former Fort Worth Priest's Sexual Assault Conviction Overturned

By Darren Barbee
Fort Worth Star-Telegram
October 23, 2008

http://www.star-telegram.com/metro_news/story/992033.html

The aggravated sexual assault conviction of the Rev. Thomas Teczar has been overturned by an appeals court, but the Eastland County district attorney said the priest, formerly of the Fort Worth Roman Catholic Diocese, will be tried again.

Teczar was sentenced last year to 25 years in prison on three counts of aggravated sexual assault of a child and indecency, convicted of molesting and raping an 11-year-old boy in Ranger in the early 1990s. Teczar was a priest at the time in several parishes in Eastland County, about 90 miles west of Fort Worth.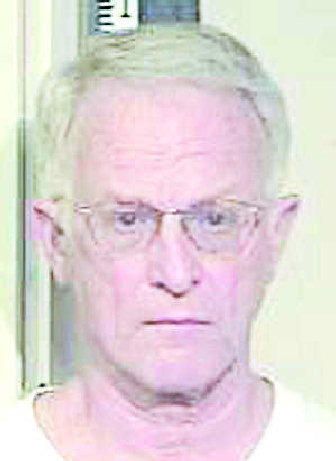 Teczar



The 11th Court of Appeals found that the trial court erred by allowing a witness — a man who said Teczar abused him — to testify as an expert about the sexual abuse of children.

"Certainly I was disappointed," Eastland County District Attorney Russ Thomason said Wednesday. "I'm confident once again we'll seek and get justice. We've got a good case."

The witness in question is David Lewcon, co-founder of the New England chapter of Survivors Network of Those Abused by Priests.

The appeals court found that the trial court erred by admitting Lewcon as an expert in the psychology and behavior of those who commit child sexual abuse and their victims. Lewcon "lacked the qualifications to testify as an expert and .?.?. his testimony was not supported by evidence of any scientific theory," the appeals court found.

The trial court was also found to have erred by allowing Lewcon to testify that Teczar had committed acts of sexual abuse against him and others. At the trial, Lewcon testified that Teczar, a priest at the church Lewcon attended in Massachusetts, began abusing him when he was 16 or 17.

"Lewcon's testimony about the extraneous acts of sexual assault on him and other children was sufficiently extensive, detailed and vivid as to make an indelible impression on the mind of any trier of fact," the appellate court wrote. ".?.?. We must, therefore, reverse the judgment of the trial court."

The priest chose not to have a jury trial. State District Judge Steven Herod decided the verdict and sentence.

Lewcon was pivotal to the case in another way. Years before the trial, he sought out Teczar's accuser in the Eastland County criminal case and offered him assistance before the accuser went to the authorities. Lewcon could not be reached for comment Wednesday.

Edwin Youngblood of Fort Worth, Teczar's attorney during the trial, did not return a phone call seeking comment Wednesday.

At trial, Youngblood raised questions about Lewcon's motivation for testifying, saying that hate and rage had compelled him.

"Is there no forgiveness?" Youngblood asked.

"He's forgiven," Lewcon answered. "What he did is not."

Thomason said he will likely bring Lewcon back to testify again but will handle his testimony differently.

The Fort Worth Diocese has settled with six of Teczar's accusers, including two in 2005 who received $4.15 million. The attorney in all of those cases, Tahira Khan Merritt, also served as special prosecutor at Teczar's criminal trial.

"I'm confident justice was done in the first trial, and it will be done again," Merritt said.

"The victims and witnesses are ready to come forward again and make sure he doesn't hurt any other children," Merritt said.