Former Priest Convicted of Sexual Abuse of Minor

Associated Press, carried in Chicago Sun-Times
October 25, 2008

http://www.suntimes.com/lifestyles/religion/1240366,mcguire-priest-102408.article

Former Catholic priest Donald McGuire was convicted Friday of taking a boy on religious retreats to have sex with him.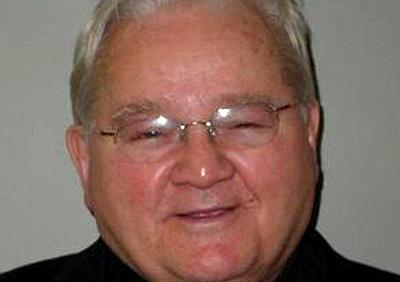 Rev. Donald McGuire



The jury deliberated a total of less than three hours Thursday and Friday before convicting the former priest of both counts in the indictment.

The trial before U.S. District Judge Rebecca R. Pallmeyer lasted 21/2 weeks. McGuire sat stoically as Pallmeyer announced the verdict.

Federal prosecutors described the 78-year-old McGuire as a serial molester who took advantage of his status as a priest.

In 2006, McGuire was convicted in Wisconsin for child molestation and sentenced to seven years in prison. He's appealed that conviction. He's also been indicted in Arizona for child molestation and faces lawsuits on a string of new child molestation accusations.