UP Priest Removed from Duties

Mining Journal
October 27, 2008

http://www.miningjournal.net/page/content.detail/id/517566.html?nav=5001

MARQUETTE - A Watersmeet priest has been removed from his position after alleged sexual misconduct came to light in September.

The Rev. Father Aloysius J. Hasenberg , 86, was removed from priestly ministry and his residence at the rectory of Immaculate Conception Parish in Watersmeet by Bishop Alexander Sample of the Catholic Diocese of Marquette, the diocese announced today.

After a preliminary investigation and consultation with the Diocesan Review Board for the Protection of Children and Young People, Sample determined there is sufficient evidence that sexual abuse of a male minor had occurred, according to a diocese statement.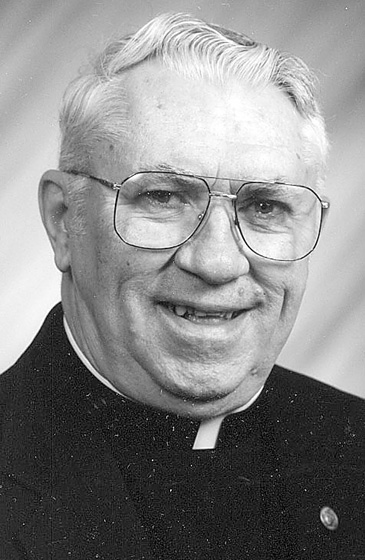 HASENBERG



The allegation against Hasenberg dates back an unspecified number of years. Diocesan representative Loreene Zeno Koskey said more specifics were unavailable to avoid identifying the victim.

Hasenberg was ordained in 1949 and previously has worked in Menominee, Iron Mountain, Stephenson, Negaunee, Escanaba, Trenary, Calumet, Iron River and Stambaugh.

Sample will send the case to the Vatican's Congregation for the Doctrine of the Faith as required by diocese policy. In accord with diocese policy, Sample has also referred the matter to the relevant prosecuting attorney's office, Koskey said. Prosecutors were not available this morning for further information.

The allegation was received in September and the Diocesan Review Board advised Sample to open a preliminary investigation of the allegation, according to the diocese. Hasenberg was informed of the allegation and removed from the parish setting.

Following the preliminary investigation, Sample again met with the review board and together they determined that the allegation had "the semblance of truth," according to the statement. As in civil law, a priest accused of sexual abuse of a minor is presumed innocent under canon law until proven otherwise, according to the statement.

Sample has offered to meet with the victim and the diocese has extended counseling and spiritual outreach to him, according to the statement.

Parishioners of Immaculate Conception Parish in Watersmeet were informed of the allegation of sexual misconduct against Hasenberg during Masses on Saturday and Sunday.

Although Hasenberg was officially retired, he has regularly celebrated daily Mass and one Sunday Mass at the parish since 1997, according to the diocese.

"This situation and others like it are very painful for everyone," Sample said in a prepared statement. "My first concern must always be for the victims/survivors of abuse, and I pledge to do everything in my power to help them on their journey toward healing and peace. At the same time, we must follow the procedures that have been set in place to afford justice to the accused."

Sample encouraged any victims of sexual misconduct by a priest, church worker or volunteer to bring their complaint to the diocese so that they can receive outreach and pastoral care leading toward healing. Complaints can be made in the following manner:

-Contact Diocesan victim assistance coordinator Rosalyn Groves toll free at 1-866-857-6459, or via e-mail at regroves@chartermi.net

-Call Diocesan director of ministry personnel Stephen Lynott at 227-9107 or 1-800-562-9745, ext. 107. If Lynott is unavailable, call at 227-9115 or 1-800-562-9745, ext. 115.

-Write to Lynott at Diocese of Marquette, P. O. Box 1000, Marquette, MI 49855.