Viagra-Popping Priest Named Elvis Accused of Seducing Parishioner in the Confessional Is Sued for $25m

Daily Mail (United Kingdom)
October 30, 2008

http://www.dailymail.co.uk/news/worldnews/article-1081834/Viagra-popping-priest- named-Elvis-accused-seducing-parishioner-confessional-sued-25m.html

A Catholic priest in New York is being sued by one of his parishioners who claims he seduced her in the confessional box.

Judith Rodrigues-Lytwyn has launched a $25million lawsuit against Father Elvis Elano following their seven-month affair which ended when he told her about a nasty rash on his private parts which she contends came from another woman.

According to Rodrigues-Lytwyn, she was pouring her heart out about her sorrow over her divorce during confession when Father Elano told her he loved her.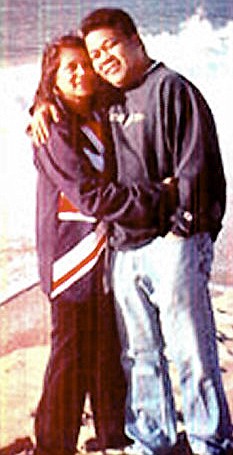 Father Elvis Elano and Judith Rodrigues-Lytwyn



The 50-year-old claims the priest told her: 'Your presence struck me like a thunderbolt.'

She says Father Elano began courting her and 'encouraging her to engage in a sexual liaison with him to assist her in overcoming her pain associated with her husband and because it was "ordained by God"'.

She said their affair, conducted in her house and in hotel rooms, lasted for seven months, with him ordering Viagra over the Internet.

Rodrigues-Lytwyn said in a statement: 'I was going through a very rough patch in my life and I was looking for some spiritual guidance, and finding some peace from a religious perspective.

'And he essentially took advantage of that. I was overwhelmed by his advances. Once I got my head on straight, I realised that he preyed upon me.'

The Brooklyn Supreme Court suit - against Father Elano, the Diocese of Brooklyn and Our Lady of the Snows in Queens - includes photos she took of him, including one of him shirtless, kneeling next to her bed, and one with him holding a red rose in his teeth.

Exhibit A is a $113 receipt for Viagra obtained from a Salt Lake City chemist.

And she attached the October 6 e-mail he sent which reads: "The other Friday I tried to look for a doctor who does not know me. It is because of the rash/s on my thing. It is spreading out. Now I even have on my legs. They are like spots but painful. I don't know what it is but I am still applying Clobitassol.'

The woman's lawyer, Andrew Laufer, said he does not believe that Rodrigues-Lytwyn is the first.

He told the New York Post: 'This guy knew what he was doing. We feel that he's done this before, exploited a woman such as her, who's in the middle of a divorce, who's been physically abused, and whose self-esteem and self-confidence is as a low. He manipulated that.'

The Rev Kieran Hartington, a spokesman for the Diocese of Brooklyn, said Rodrigues-Lytwyn had approached church authorities to report the affair but would not name the priest.

Father Elano served at Our Lady of the Snows for two years and was moved to a church in upstate New York two months ago.

Parishioners at the church were stunned by the news.

One choir member said: 'This is the first I heard about it and trust me, the choir hears everything.'