Arrest Uncovers Accusations of Sex Abuse Ring at Portland Commune

By David Krough
KGW

October 30, 2008

http://www.kgw.com/news-local/stories/kgw_102908_news_sex_abuse_ring_church.15f7408ba.html

PORTLAND, Ore. -- Detectives said there were more victims and more than a dozen new suspects worldwide in a suspected sex abuse ring operating out of a former Northeast Portland church.

Police think that the commune operated in the mid-1990s, involving at least 80 people living in four Northeast Portland homes.

The investigation started in 2007, when two young girls walked into a Central precinct station to report they had been sexually abused between 1998 and 2000 while they and their families attended "The Peach House" ministries in Northeast Portland.

That tip led to the arrest of 32-year-old Maximo Ake-Be on charges of rape, sodomy and sex abuse in June of that year. He pleaded not guilty to the chargesand was held on $4.5 million bail. Ake-Be was by then a pastor at Senior Pastor of Iglesia De Dios in Kelso.

Ake-Be was also in the U.S. illegally at the time of his arrest, police said.

Background: Pastor sex abuse arrest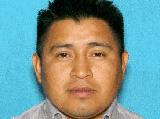 Child rape suspect Maximo Ake-Be



Since then the investigation widened, with five more victims and 15 more suspects identified, detectives said Wednesday.

Police said the "Back to the Cross Ministries" operated out of The Peach House, a private in-home church located in the 5300 block of Northeast Hoyt Street.

Members lived communally in four NE Portland homes, with their lives, jobs and relationships were all controlled by the senior pastor, Manuel Taboada, investigators revealed.

The church ceased operations in Portland, but in 1999 many of the members moved to Hawaii, police said.

Taboada was arrested earlier this year in Hawaii on multiple felony charges.

Taboada was the leader of a small religious ministry in Kaneohe, Hawaii, when he was arrested for the sexual assault of a member's daughter, TV station KHON reported.

Court documents obtained by KHON showed Toaboada warned the victim if she told anyone, the children would all be taken away.

Portland police said recently one man came forward to say he was sexually assaulted by at least 14 men in the group while he was between the ages of eight and twelve.

Detectives said many of the other suspects have recently fled the United States and police were hoping any more victims, church members or witnesses would come forward.

Anyone with information was asked to contact Detective Mace Winter or Detective Mike Perry at (503) 823-0306.