US Law Firm Hunts Limerick-born Priest

By Anne Sheridan
Limerick Leader

October 30, 2008

http://www.limerickleader.ie/news/US-law-firm-hunts-Limerickborn.4644489.jp

FIVE new lawsuits against a Limerick paedophile priest are pending from a legal firm in the United States, which is considering hiring a private detective to track him down.

Defrocked priest Oliver O'Grady, 62, returned to live in the Mid-West in 2001, after being deported from the United States, where he was convicted on four counts of lewd and lascivious acts on two males.

The law firm Manly, McGuire and Stewart in California now has enough evidence to proceed with more civil actions against him. Two further victims have come forward alleging that Mr O'Grady assaulted them when they were altar boys.

Patrick Wall of the same firm, which has consulted on more than 200 cases of clergy abuse in the United States, believes he is still an "incredible threat" to children.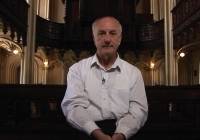 Former Limerick priest Oliver O'Grady



"Chances are one of these days someone will recognise him. We have five lawsuits still pending (against Mr O'Grady] and there will be more to file in November. There are two survivors of Oliver O'Grady in Ireland and one lawsuit is in the process," Mr Wall told the Limerick Leader.

He said he was not at liberty to say if either of these people who claim to have been abused by Mr O'Grady are from the Limerick area, but said another lawsuit against a priest who went to St Patrick's seminary in Thurles is pending in the US.

He continued: "As far as we know Oliver is out and free. He truly is the Hannibal Lecter of the clerical world and he never stopped, he can't help himself. This is a matter of public safety. He needs to be in a locked facility."

Mr O'Grady is not listed on the Irish sex offenders' register as it only came into existence under the Sex Offenders Act 2001, and as he returned to Ireland in 2000, the register does not apply retrospectively.

Mr O'Grady, who is from Limerick city and was educated by the Christian Brothers in the city, went to St Patrick's seminary in Thurles. Both his parents and a younger sister are believed to be deceased, however one older brother is said to be living in Limerick.