Bucks Ex-Prosecutor Charged with Sex Crime

By Kristin E. Holmes
Philadelphia Inquirer

October 31, 2008

http://www.philly.com/inquirer/local/pa/chester/20081031_Bucks_ex-prosecutor_charged_with_sex_crime.html

A former top prosecutor in the Bucks County District Attorney's Office yesterday was charged with having a sexual relationship with a minor while volunteering in a church youth group.

Anthony Cappuccio, 31, of Hilltown Township, was charged with three counts each of endangering the welfare of children, corrupting minors, and furnishing alcohol to minors.

Cappuccio and the 17-year-old boy were discovered partially dressed at about midnight Sept. 5 in a car parked at a shopping center in Quakertown, according to court documents. Cappuccio resigned from his post as a chief deputy district attorney the next day.

Cappuccio and the teen had been having a sexual relationship for four months, documents say. The two became involved when Cappuccio volunteered with a youth group at First United Methodist Church in Perkasie.

Cappuccio has admitted the sexual relationship, along with supplying alcohol to the 17-year-old and two other minors in the church group and smoking marijuana with them on trips to area concerts, according to court documents.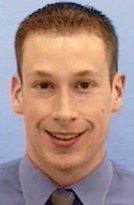 Anthony Cappuccio



Louis Busico, Cappuccio's attorney, would confirm only that his client had met with investigators. He would not say how Cappuccio would plead.

"Nothing has been determined," Busico said, adding that his client was seeking a way to preserve the privacy of all involved.

Cappuccio and the teens began socializing outside of the church in 2005, documents say. The concert trips were not church-related activities and were not sanctioned by the congregation, said the Rev. Blaik Westhoff, pastor of the church.

Cappuccio, who worked with the youth group for four years, underwent a criminal background check and a child-abuse clearance check, Westhoff said.

He joined the church about six years ago with his family, Westhoff said. Cappuccio is married with two children. He resigned from the youth group in June citing family concerns, but is still a member of the church, Westhoff said.

Cappuccio worked as a chief deputy district attorney beginning last October. He had joined the department as an assistant district attorney in 2002 and in 2007 became one of several chief deputies, District Attorney Michelle Henry said. Before that, he had worked with the office as a summer intern while attending law school at Temple University.

"Nobody is above the law and he will have to face the consequences of his actions," Henry said.

If convicted, Cappuccio could face a maximum of 44 years in prison and $91,000 in fines.

The case is being handled by the state Attorney General's Office to avoid the appearance of a conflict of interest, Henry said.

Cappuccio was arraigned yesterday in Richland Township. He was released on $100,000 unsecured bail. A preliminary hearing is scheduled for 9:30 a.m. Nov. 21.

Contact staff writer Kristin E. Holmes at 610-313-8211 or kholmes@phillynews.com.