Judge to Hear Case on Priest's Records

By Kerry McAvoy
The Leader-Herald
November 10, 2008

http://www.leaderherald.com/page/content.detail/id/507368.html

SYRACUSE - Attorney John Aretakis was to appear in state Supreme Court in Onondaga County this morning seeking files on a priest accused of sexual abuse in Montgomery County.

In a news release, Aretakis said his lawsuit seeking access to the records would be heard by Justice Brian DeJoseph at 10 a.m. Aretakis is representing a family of four boys who say they were molested by the Rev. John W. Broderick. The attorney has a long history of lawsuits against the Roman Catholic Diocese of Albany and other church organizations on behalf of people who claim to have been abused by priests.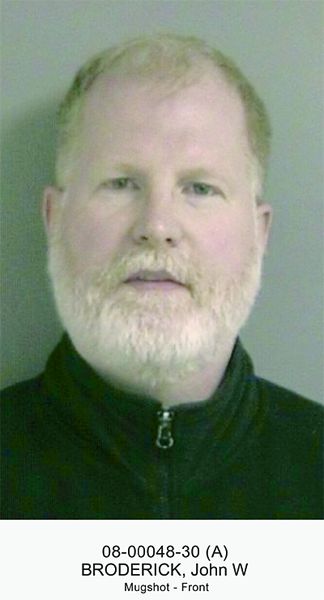 Broderick



The priest has been charged with three counts of engaging in two or more sexual acts with children younger than 11 years old and one count of giving alcohol to a minor.

Broderick 47, of Nicholville, St. Lawrence County, is accused of sexually abusing three children between the ages of 5 and 11 between October 2005 and May 2007.

In September, Aretakis filed a lawsuit seeking records on Broderick's affiliation with several Catholic organizations in New York state and Pennsylvania.

He has sought records from the Roman Catholic Dioceses of Albany and Syracuse; the Franciscan Brothers, who run the Kateri Shrine in Fonda; St. Pius X, Dominican Sisters of Idaho; St. Gregory's Boys Academy in Elmhurst, Pa., where Broderick is thought to have taught in 2000 and 2001; the Priestly Fraternity of St. Peter, which runs St. Gregory's; Father J. Timothy Pfeiffer, a priest with St. Pius X; and from Broderick himself.

Aretakis states he is seeking records pertaining to "knowledge and information about and concerning the mental instability of Broderick and/or sexual abuse of children by Broderick, prior to the sexual abuse of the children" from all of those named.

Aretakis is seeking the complete personnel and employment file of Broderick, seminary files, teaching files, places of employment and whereabouts of the priest since 1985.

He also is seeking records about the reason Broderick took a leave of absence from his post in the Syracuse Diocese.

Representatives of that diocese have said Broderick left the diocese because of conflicted feelings he had about the church.

The Albany and Syracuse dioceses both said they have received no formal complaints regarding the alleged incidents.

Albany Diocese officials have said Broderick did not have permission to serve as a priest in the diocese, and they did not know he was in the area until he was arrested.

Broderick's attorney, John J. Broderick of Nassau County said the priest has passed a lie-detector test "with flying colors." The two Brodericks are not related.

John J. Broderick has said the truth about the case and his client's innocence will come out during the trial.

Broderick is expected to stand trial in Montgomery County Court starting Dec. 1.