Romanian Man Admits Killing Cordoba Priest but Says He Did So When the Priest Demanded Oral Sex

Typically Spanish
November 10, 2008

http://www.typicallyspanish.com/news/publish/article_18803.shtml

The man had been living with the priest as a labourer and said that he was paid 1,500 € for his work and to have sex.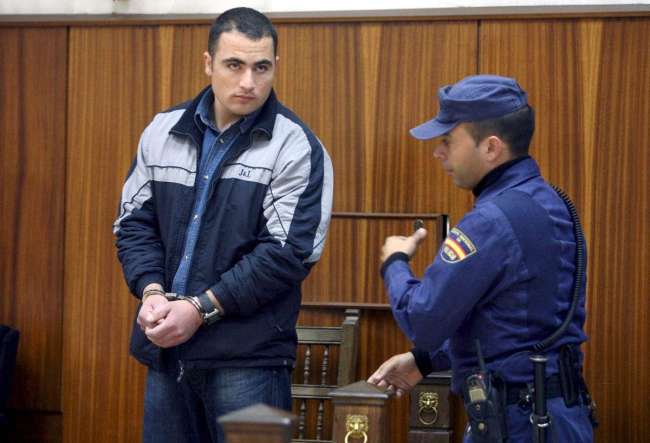 Vasile Tudose - the man accused of the murder of priest, Tomas Perez, in Villafranca de Cordoba



Vasile Tudose, the Romanian man accused of the murder of the priest in the Córdoba municipality of Villafranca has said that the priest forced him to perform oral sex on him.

The accused was staying in the priest Tomás Pérez's home at the time as a labourer, and claimed the priest gave him his board and 1,500 € a month for his work and also to have sex with him. But one day the Romanian told the court he had had enough of sex with the priest and refused his requests. He admitted in court that he then killed the priest by hitting him repeatedly with a radiator.

The aggressor says he was only defending himself from a 'physical and moral aggression', and it was not his intention to kill the 75 year old priest, but he had been drinking beforehand on the day concerned in July last year. He has also asked for forgiveness from the priest's family.

He faces a 20 or 21 year prison sentence for the killing of the priest from the Santa Marina de las Aguas Santas Church in the town. The case continues.