Priest from Vianney Is Called Unfit for Public Duties

By David Hunn
St. Louis Post-Dispatch

November 12, 2008

http://www.stltoday.com/stltoday/news/stories.nsf/education/story/1E41F580B95FB9DE862574FF001662C6?OpenDocument

A Kirkwood woman and a national victim's advocacy group are mounting a campaign for the removal of the Rev. Robert Osborne from his position as a "visiting priest" at an area parish.

Osborne used to be president of the all-boys St. John Vianney High School in Kirkwood until he was accused of sexually abusing a teenaged student in 2006.

Criminal charges were not pursued by the St. Louis County prosecuting attorney, and Vianney settled the civil suit in 2007 for an undisclosed sum.

But former Vianney employee Linda Briggs-Harty and the Survivors Network of those Abused by Priests still believe Osborne should not be engaged in "public ministry."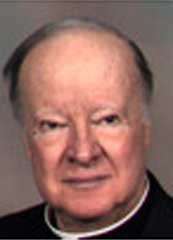 Robert Osborne



Now they are holding news conferences and buying advertisements in local papers, including an ad they say will run Sunday in the Post-Dispatch. The ads won't name Osborne, Vianney or the parish — St. Peter Catholic Church on West Argonne Drive in Kirkwood — according to the advocacy group.

Instead, the ads will direct readers to the group's website, which lays out claims that Osborne should not be allowed to work as a priest in any school or parish.

St. Peter pastors and lay leaders were not available or did not return calls Tuesday seeking comment.

Representatives of the St. Louis Archdiocese said an internal investigation by the Marianist Province of the United States, which oversees Osborne and Vianney, "indicated there is no credible or substantiated allegation of abuse against Father Osborne."

Contact: dhunn@post-dispatch.com | 314-340-8411