Priest Sex Victim Used Compo for Paedo Orgy

By Jamie Pyatt
The Sun

November 13, 2008

http://www.thesun.co.uk/sol/homepage/news/justice/article1928716.ece

A PAEDOPHILE was jailed for life yesterday — after a court heard he bankrolled his abuse with hush money given after he was molested by Catholic priests.

David Cullen, 48, was sentenced over a string of sex attacks on boys as young as seven — some broadcast to other perverts live on webcam.

He bought holidays for victims' parents to win their trust and converted a people carrier into a mobile sex chamber.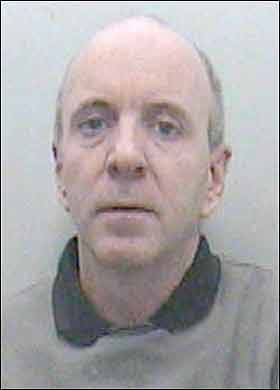 Twisted ... David Cullen



He once used it to rape two boys, one seven and the other 13, before filming them committing sex acts on each other.

He groomed one boy for TWO YEARS before assaulting him and met another after posing as a youngster on the internet.

Serial offender Cullen was jobless. But his lawyer said he bought houses in Oxford and Henley with compensation from the Church for keeping silent about 11 years of abuse he suffered in Ireland.

He volunteered to be a football ref and targeted vulnerable boys. Oxford Crown Court heard how he was held in August 2006 but was later bailed by controversial Judge Julian Hall.

Two weeks ago The Sun told how, while at large, he tracked down one victim and raped him again.

One rape was watched online by pervert US cop Don Rager, 41, in Illinois.

He was jailed for 31 years and footage of Cullen was passed to British police. Cullen admitted a catalogue of sex crimes including grooming, taking and distributing indecent images, sexual assault and six rapes.

He refused to take the stand to hear his sentence, remaining in his cell.

Judge Hall said he must serve at least ten years before being considered for parole.

Contact: j.pyatt@the-sun.co.uk