Deadline Approaching for Victims of Fairbanks Diocese Abuse

By Jill Burke
KTUU

November 19, 2008

http://www.ktuu.com/Global/story.asp?S=9375950

[with video]

Deadline nears for sex abuse victims

ANCHORAGE, Alaska -- An important deadline is approaching for victims of abuse in the Fairbanks Diocese.

Because the diocese has filed for bankruptcy, people have just two weeks to get their claims in by Dec. 2.

And that deadline is the date for items to be received at an Anchorage courthouse, so there's actually less time to get the paperwork filled out and sent in the mail.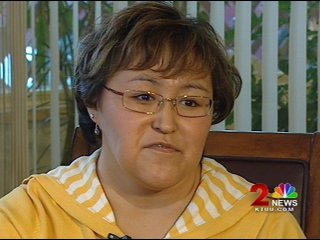 Elsie Boudreau came forward about her sexual abuse at the hands of Father James Poole, one of 222 claims against the Diocese of Fairbanks. (Shawn Wilson/KTUU-TV)



It's one more milepost in the long and troubling journey out of a dark chapter in Alaska's past toward healing.

"When I first came forward I was terrified," Elsie Boudreau said. "I was absolutely terrified."

Boudreau was 10 years old when her monster came calling -- a man entrusted to guide her, keep her safe.

A man whose secret she finally told.

"And he would tell me that he was my friend, that he was my brother, that he was my lover and my father," Boudreau recalled in 2005.

By telling her story she found her power, her voice.

And she stopped Father James Poole -- one of the dozen or more Catholic deacons, fathers and volunteers named in the suit -- and the church from hiding his crime, her truth.

"He said there had been some allegations and that he wanted to know whether or not I had ever indulged in French kissing with Elsie and I said, 'Yes,'" Poole said in a 2004 deposition.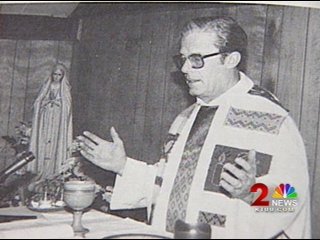 Father James Poole (Courtesy photo) Father James Poole (Courtesy photo)



Boudreau has made the journey hundreds of others have begun, filing one of the 222 official claims against the diocese.

"Sexual abuse, for the most part of children, and then a few that are sexual abuse claims where the individual states they were an adult at the time," director of human resources and legal adviser to the Fairbanks Diocese Ronnie Rosenberg said in a phone interview.

Boudreau wants other survivors to know that facing their darkest fears is something they can -- and should -- do.

"It's easier now looking back on it than having not come forward at all," she said. "It was a major step in my life to acknowledge that fact that yes, I was sexually abused by Father Poole."

Chris Cooke, who represents a lot of the abuse victims still seeking justice, agrees.

"It strengthens them," he said. "It empowers them. It gives them a way to at long last confront the ones who hurt them."

All of the cases have forced the diocese into bankruptcy, which is why time to speak up is running out.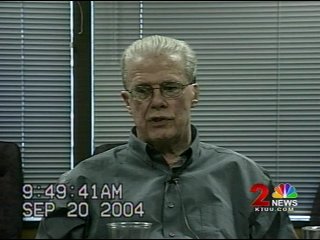 Poole admitted he had kissed Boudreau in a 2004 deposition. (KTUU-TV)



"We want to have the whole truth come out -- and to the extent that this helps people to heal and to be listened to, this is a very necessary thing to happen," Rosenberg said.

Claim forms can be found online at the Fairbanks Diocese Web site. You can also find more information at alaskasurvivors.blogspot.com

The bankruptcy court handling the claims can be reached at 888-570-6269.

Elsie Boudreau, a survivor and local outreach director for those abused by priests, can be reached at 907-529-2843.

Again, the message is to come forward, even if you're not sure, to at least preserve your right to pursue a claim.

And it's a good way to start a conversation that will start the healing process.

Contact Jill Burke at jburke@ktuu.com