Vicar Banned for "Intimate" Liaisons

EADT 24

November 19, 2008

http://www.eadt.co.uk/content/eadt/news/story.aspx?brand=EADOnline&category=News&tBrand=EADOnline&tCategory=News&itemid=IPED18%20Nov%202008%2023%3A07%3A37%3A237

A VICAR has been banned from Holy Orders for seven years after developing an 'inappropriate' relationship with a parishioner who came to him for marriage guidance.

Andrew Gair, who now lives in Wrentham, near Beccles, shared kisses and 'intimate touching' with the mum in the rectory in his parish and shared long country walks with her.

A tribunal has found that the former rector of Debden church in Essex was guilty of 'unbecoming and inappropriate behaviour' after the relationship developed.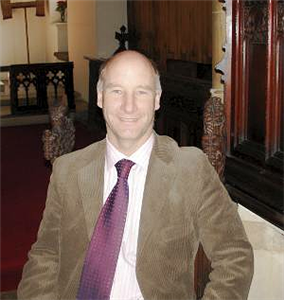 Rev Andrew Gair



The unnamed woman and her husband attended the pretty church in the upmarket village but in 2004 their relationship began to break down and soon after both turned to Rev Gair for counselling.

In 2005, the husband was seeing the vicar regularly but his wife would meet separately, when she would enjoy long walks in the countryside as well as visiting the vicar's old school and going to look at boats he wanted to buy.

Married Gair and the woman exchanged emails and texts, including one from the rector as he prepared to go on holiday, signing off 'miss you already, love Andrew'.

The woman's husband met with Gair in October 2005 after learning that his wife had visited the vicar's old theological college while he had been on holiday in Canada.

Evidence to the tribunal revealed the husband claimed the vicar admitted becoming intimate with his wife.

The tribunal also heard how the husband said in December 2005 that his wife 'admitted kissing the respondent and that they had touched intimately. She said there had not been penetrative sex and that was a material matter in her eyes.

'This had happened many times and that it had occurred in the rectory. She also, allegedly, said that she loved the respondent [the vicar] and that he had expressed his love for her.'

Gair, who had also been the padre of Carver Barracks in Essex, denied unbecoming conduct because the affair had not been adulterous.

In an email to the tribunal, he wrote: "While I am and always have been willing to acknowledge my falling in love with Mrs X the description of the complaint, 'conduct unbecoming', if expressing what is recorded in e-mails and test is such, then I can admit it to be true, but I cannot if it is focused on adultery or on plans to run away."

The tribunal found the vicar acted inappropriately. He only expressed remorse for his actions following the findings of the panel.

The tribunal stated: "In our view it is a very serious aggravating factor that while purporting to counsel Mr X about his marital difficulties, the respondent was duplicitously engaged in a sexual relationship with Mrs X.

"As to this the respondent has shown no insight and expressed no remorse."

The Bishop of Chelmsford, The Rt Revd John Gladwin, has said: "The Church of England has the highest expectations of those who have the tremendous privilege and responsibility of holding office as Clergy in our parishes. When individuals abuse that position, the Church has to take clear action to show that the behaviour is unacceptable.

"The new Rector of Debden is doing excellent work in the parishes, and has our full support for the work she is doing there to build bridges and bring healing to the people of God in that community."