Ex-altar Boy Sues Catholic Church

By Paul Egan
The Detroit News

November 21, 2008

http://www.detnews.com/apps/pbcs.dll/article?AID=/20081121/METRO/811210382

Archdiocese is targeted in second civil claim alleging sex abuse by now-deceased pries

The Roman Catholic Archdiocese of Detroit is facing a second civil lawsuit over allegations it failed to stop a priest who molested children when he served at parishes in Warren, White Lake, Redford, Pontiac, and Utica.

The lawsuit filed by former White Lake Township resident and altar boy James Schultz names as defendants the archdiocese and the Rev. Timothy Szott, who was convicted in 2003 of possessing child pornography. Szott, stripped of his ministry though not his priesthood, by the Vatican in 2005, died of leukemia in Arizona in September.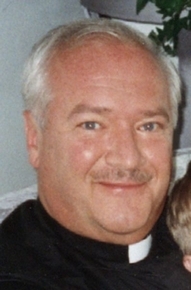 Szott



The archdiocese is aware of the lawsuit and "we're always saddened when we hear this type of a claim," said spokesman Ned McGrath, who declined to comment on the allegations.

The lawsuit by Schultz -- filed in federal court in Ohio in an attempt to avoid Michigan's statute of limitation laws -- follows the Detroit archdiocese's $725,000 settlement this year of a lawsuit brought by Vincent Venturini, another former altar boy who alleged abuse by Szott.

Schultz, now 40, alleges Szott molested him several times in the United States and Europe, including Sandusky, Ohio, in the summer of 1983, when Szott took him to the Cedar Point amusement park.

Though Schultz said in an April interview with The Detroit News that he and his family complained to church officials about molestation by Szott in 1993 and were ignored, Schultz alleges in the lawsuit filed Tuesday that it was only in April, when he was contacted by The News about assaults alleged by Venturini, that he recalled the incident in a hotel in Sandusky.

Under Michigan law, people alleging childhood sexual abuse have one year from the time they turn 18 to file a lawsuit. Venturini, who was nine at the time of the alleged assault, was able to just qualify under the statute of limitations.

Though the archdiocese admitted no liability in paying the settlement, Venturini's case was the first known alleging historical sexual abuse by priests that was deemed able to go to trial, despite Michigan's strict statute of limitations.

Under Ohio law, the age restriction does not exist but people have one year from the time a repressed memory surfaces to sue. Federal courts use the state law in effect where the assault is alleged to have occurred.

"It's difficult in Michigan; it's nowhere near as difficult in Ohio," said Schultz's attorney, Craig Tank of Clinton Township.

Schultz, a divorced father of three who now lives near St. Louis, Mo., and works as an account executive for a communications company, alleges Szott molested him when Schultz was a young parishioner and altar boy at St. Patrick Parish in White Lake Township, where Szott was assigned from 1976-86.

"It would have been nice to see the guy finally have to answer for his actions in a court of law," Schultz said Thursday of Szott's death. Still, "finally he wasn't able to hurt anyone."

Though he admitted to a pornography addiction, Szott always denied molestation allegations.

The lawsuit, which seeks unspecified damages exceeding $75,000, alleges that Schultz was one of a series of boys Szott molested, and that when problems were reported to the archdiocese church officials simply moved Szott to another parish.

"Despite knowing of inappropriate sexual behavior by defendant Szott, defendant archdiocese did nothing to prevent him from committing additional inappropriate sexual contact with children," the suit alleges.

McGrath said the archdiocese has set up and publicized a toll-free telephone number, (866) 343-8055, that people claiming sexual abuse by priests can call. The archdiocese learned of Schultz's complaint from the lawsuit, not from a call made to the sexual abuse hot line, he said.

Jeff Anderson, a St. Paul, Minn., attorney nationally known for sexual abuse lawsuits he has brought against the church, said victims typically suffer in silence and shame for years, only to find themselves barred from bringing civil claims against their tormenters.

"That is a feasible legal theory," Anderson said of Tank's strategy of suing in Ohio in connection with a particular assault that allegedly was only recently remembered by Schultz.

"When there are a series of traumatic events, sometimes the most traumatic events can be completely repressed."