Vicar Appeals Child Porn Sentence

BBC News

November 21, 2008

http://news.bbc.co.uk/2/hi/uk_news/wales/mid_/7741832.stm

A vicar who admitted possessing more than 56,000 indecent images of children is appealing against his sentence.

The Reverend Richard Hart, 59, from Surrey, but formerly of Beguildy, near Knighton in Powys, admitted taking, making and possessing pictures.

In September this year he was sentenced at Cardiff Crown Court to three-and-a-half years in prison.

The Court of Appeal in London has confirmed that an appeal has been lodged against the sentence.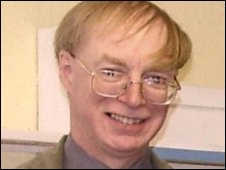 The Reverend Richard Hart hoarded indecent images of children



Cardiff Crown Court had heard that Hart hoarded indecent images of children aged between four and 15.

In addition to the criminal case, the matter was also referred to a Church in Wales disciplinary panel.

Hart, a former chairman of governors at Beguildy primary school, had admitted 12 charges of making indecent images of children, four of taking indecent images and five of possessing images on his computer.

The court heard he had 44 images showing child sex abuse in the most serious category five - with 52,240 in the least serious category, 2,419 in category two, a further 684 in category three and 1,445 in category four.

Hart was ordained as a priest in 1986 in St Mary's Church in Swansea and was priest-in-charge of four parishes in south Powys.