Help Make Maryland Safer for Our Children Also Meet Rabbi Nochum Rosenberg and Maryland Senator Jim Brochin

Awareness Center
November 25, 2008

http://theawarenesscenter.blogspot.com/2008/11/meeting-in-baltimore-about-protect.html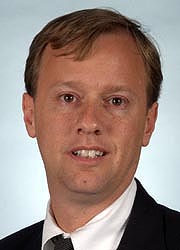 Meet Maryland Senator - Jim Brochin and Rabbi Nochum Rosenberg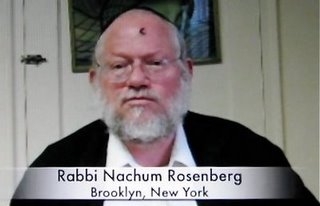 Meet Maryland Senator - Jim Brochin and Rabbi Nochum Rosenberg



Help Make Maryland Safer for Our Children

Both Maryland Senator Jim Brochin and Rabbi Nuchem Rosenberg will be at the event sponsored by The Awareness Center and Child Victims Voice Maryland on Wednesday.

Wednesday, November 26 at 6:15 p.m. Pikesville Library, 1301 Reisterstown Road, Pikesville, MD

SEATING IS LIMITED - Reserved Seating

RSVP: The Awareness Center, Inc. 443-857-5560 E-mail: Vicki Polin

Childhood sexual abuse continues to occur at staggering levels, regardless of race, religion, culture, education and socioeconomic levels. No child is immune from this tragedy. Estimates from the Federal Bureau of Investigations and numerous academic studies indicate that one in four girls is sexually abused before the age of 18, and one in six boys will have been abused by the age of 18. In most instances, the sex offender is known to the child, making reporting and disclosure for those victimized extremely difficult. The average child sexual predator will abuse 117 children in his/her lifetime. Most survivors never report their abuse. It's a fact that sexual predators count on.

Come learn about legislation that will be introduced during the upcoming 2009 Maryland General, which will increase and possibly eliminate the statue of limitations for victims of childhood sexual abuse to take civil action against their abuser. Increasing or eliminating Maryland's outdated statute of limitations gives child victims of unspeakable sexual trauma the chance to speak up and hold their abusers accountable for their heinous actions.

The bill addresses childhood sexual abuse in three distinct ways: Protecting children from the devastating and long-term impacts of sexual abuse; Exposing sexual predators currently protected by archaic laws; and helping victims of childhood sexual abuse through their healing process.

This event is open to adult survivors of childhood sexual abuse, those who advocate for survivors of child sexual abuse, parents, teachers, public safety officials, mental health professionals, doctors, nurses and other interested citizens.