Vatican Can Be Sued for Priest Sex Abuse: US Court

AFP

November 25, 2008

http://www.google.com/hostednews/afp/article/ALeqM5jHvczmQ6zk_00ZL3W0jy2sS-Cr1w

CHICAGO (AFP) — A US appeals court has ruled that the Vatican can be sued for the sex abuse committed by US priests.

The Vatican had tried to block a class action lawsuit alleging that it orchestrated a cover-up of sexual abuse by clergy with the argument that it was protected by laws granting sovereign states immunity from most US civil proceedings.

Central to the case is a 1962 Vatican mandate unearthed in 2003 which outlined a policy of "strictest" secrecy regarding allegations of sexual abuse by clergy and threatened those who spoke out with excommunication.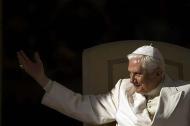 Pope Benedict XVI



A federal appeals court ruled that the case brought by three Kentucky men can proceed because exceptions in the law allow the Vatican to be held liable for the actions of church employees acting within the scope of their employment in the United States.

"The portions of plaintiffs' claims that are based upon the conduct of bishops, archbishops and Holy See personnel while supervising allegedly abusive clergy satisfy all four requirements of the tortious act exception," Circuit Judge Julia Smith Gibbons wrote in a 20-page ruling Monday.

The Vatican cannot, however, be held liable for the actual abuse because these acts "were not done while... acting within the scope of their employment," Gibbons wrote.

Jeffrey, the attorney for the Holy See, told The Wall Street Journal he was not "presently inclined" to appeal the decision to the US Supreme Court.

Lena called the ruling "very incremental" and noted it does not establish whether Vatican policy contributed to the allegations of thousands of incidents abuse by Roman Catholic clergy.

"We're miles away from liability," he said.

The ruling was hailed as a potential breakthrough by abuse victims.

"This is a very encouraging sign and very long overdue step in the long march toward justice, prevention and healing," said Barbara Dorris outreach director for the victims group Survivors Network of those Abused by Priests.

Lena and the lawyer representing the three Kentucky men who launched the lawsuit did not immediately return a request for comment.