Sixth Circuit: Vatican Can Be Sued for Sexual Abuse

By Nathan Koppel
Wall Street Journal Law Blog

November 25, 2008

http://blogs.wsj.com/law/2008/11/25/sixth-circuit-vatican-can-be-sued-for-sexual-abuse/

[with link to the 1962 document titled Crimen Sollicitationis]

The sexual-abuse litigation that has raged for years against the Catholic church just got a lot more interesting.

In a landmark ruling yesterday, the Sixth Circuit concluded that the Vatican could be held liable for negligence in sexual-abuse cases filed in the U.S. It is the first time a circuit court reached that conclusion, and the opinion is considered a breakthrough by those allegedly abused by priests. Here's the WSJ story.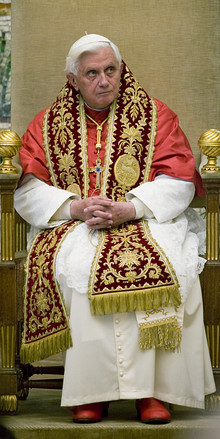 VATICAN CITY - NOVEMBER 24: Pope Benedict XVI sits in the Vatican, which can be sued for sexual assaults under a ruling Monday. (Photo by Stefano Dal Pozzolo-Vatican Pool/ Getty Images)



Catholic dioceses in the U.S. have paid out more than $3 billion to alleged abuse victims, most of that coming since the scandal broke open nationwide in 2002. Click here to view the 1962 document that discusses Vatican policy on secrecy in dealing with complaints of a sexual nature against clergy.

The Sixth Circuit ruling came in a Kentucky case filed by three men who claim they were abused as children by priests. The Vatican claimed the suit was barred under the Foreign Sovereign Immunities Act.

The circuit court concluded that the Vatican was a foreign state, eligible for immunity. But, the court held, the plaintiffs could still sue the Vatican under an exception to the Sovereign Immunities Act, which allows suits that assert damages caused by the "tortious act" of a foreign state or any of its officials or employees.

The ruling "opens the door to other clams against the Catholic church," says Jonathan Levy, a Washington, D.C., attorney who represents concentration-camp survivors in a suit against numerous parties including the Vatican bank. The Vatican, in that case, prevailed on sovereign-immunity grounds.

In the Kentucky case, the U.S. District Court in Louisville still must decide whether U.S. bishops are employees of the Vatican, and whether they acted on the Holy See's orders.