St. Joseph's Members Back Priest
Letter about Obama Vote Called Correct Moral Stance

By Ken Carlson
Modesto Bee
November 30, 2008

http://www.modbee.com/1618/story/516763.html

Several people attending Mass on Saturday evening at St. Joseph's Catholic Church said they support a Modesto priest who is urging parishioners to go to confession if they voted for Barack Obama.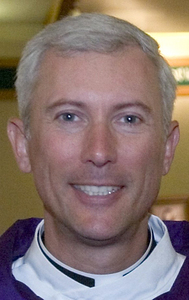 St. Joseph's Catholic Church Father Joseph Illo at his church in Modesto Thursday Oct. 05, 2006.
Photo by Marty Bicek


The Rev. Joseph Illo took issue with Obama's position condoning abortion in a Nov. 21 letter sent to 15,000 members of St. Joseph's parish. "If ... you were clear on his position and you knew the gravity of the question, I urge you to go to confession before receiving communion," his letter said.

Rick Walsh of Modesto said he was in full agreement with Illo's sending the letter. He said there were other issues at stake in the presidential election but "human life trumps anything beyond that."

Mary Frampton of Modesto said, "There is no more serious moral issue than the killing of the unborn." She said she was 100 percent in support of Illo's position.

A number of people attending the evening Mass at the Oakdale Road church stopped to hug Illo outside the entrance. Illo was not scheduled to preside over the Mass but said he was going to make a statement about his letter at services this morning.

According to exit polling, 54 percent of Catholics nationwide voted for Obama in an election in which the economy, Iraq, health care and other issues were on the minds of voters.

The Most Rev. Stephen Blaire, bishop of the Stockton diocese, disagreed with Illo. Catholics were not in need of confession if they voted for Obama after considering many issues, the bishop said. Confession would be necessary only if someone voted for a candidate specifically because of his or her support of abortion, Blaire said.

The bishop also said Catholics should not be compelled to disclose how they voted to their priest.

None of the Catholics interviewed outside St. Joseph's Church on Saturday evening said they were bothered by Illo's letter.

Pete Herrmann, a St. Joseph's member, said the priest's position was consistent with the Vatican's strong stance opposing abortion. He said he will support Obama as the nation's leader and hopes he does things to improve the economy. But his conscience would not allow him to cast a vote for Obama, he said.

Herrmann said Illo had "challenged people to think about the sanctity of life."

Illo wrote in his letter that Obama had promised Planned Parenthood that he would sign legislation granting unlimited access to abortion in all 50 states. Illo said it was his role as a priest to advise parishioners on moral issues.

Saturday evening, he said the diocese had not contacted him to discuss his letter. "People say the church should not be involved in politics," he said. "But this is a civil rights issue affecting a class of citizens."

Stories about Illo were carried in several newspapers and on news stations. He said Saturday evening that he half expected his letter would generate attention.

He said he had received 40 to 50 e-mails and phone calls, with the comments running 8-to-1 in favor of his position.

Bee staff writer Ken Carlson can be reached at kcarlson@modbee.com or 578-2321.