Churchgoers Have a Right to Know about Clergymen Behaving Badly

By Martin Beckford
Telegraph

December 1, 2008

http://blogs.telegraph.co.uk/martinbeckford/blog/2008/12/01/churchgoers_have_a_right_to_know_about_clergymen_behaving_badly

Sunday service attendances continue to fall. Militant atheism is on the march. Government ministers and even the heir to the throne hint that the established religion could lose its privileged place in society.

Yet one aspect of the Church of England retains its power, one side of it still has a hold on the public imagination.

I refer of course to the naughty vicar, that figure of fun beloved of sitcom writers and seaside postcard illustrators who comes to life occasionally to delight tabloid editors and horrify churchgoers.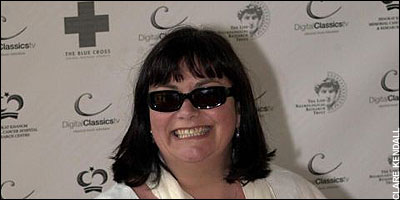 Why are we so fascinated by vicars behaving badly?



The past few weeks have seen a lively renaissance of this stereotype, with courts and tribunals introducing us to a swinging female vicar who held evensong while drunk; an Armed Forces padre who had an affair with a parishioner to whom he was providing marriage counselling; and just outside the jurisdiction a Church of Scotland minister who remains on the run after being convicted of bigamy.

It is obvious enough why the amatory adventures of clergymen (and women) continue to enthrall the public; we expect religious types to symbolise chastity and to shun the temptations of the flesh, so we are fascinated by any hint that yearning hearts may beat beneath those chaste cassocks.

It may also make people who see themselves as sinners feel better about themselves, knowing that the supposed moral guardians of this world can also fall prey to human desire.

The paradox of the priest and passion is indeed commemorated throughout our culture, as in vicars and tarts fancy dress parties and that popular rejoinder to an unwitting double entendre ("as the actress said to the bishop").

It has been suggested to me that people also relish exposing the hypocrisy of those who do not practice what they preach. But courts and disciplinary hearings hear every week from solicitors who lie, doctors who do not heal and teachers who provide a bad example to their pupils, none of which achieve nearly so much coverage or public approbation as clergymen behaving badly.

As sad as each case no doubt is for those involved, I must confess an interest in this recent crop of stories, which has given a new depth of meaning to the job title Religious Affairs Correspondent.

I was the one who found that photo of the Rev Teresa Davies wearing a dress with a plunging neckline as she accepted a prize for completing an 8,000-mile motorbike ride around Britain, since reprinted several times across Fleet Street, which summed up perfectly her idiosyncratic approach to the priestly life.

And I also spotted that the Rev Andrew Gair had been offered the parish of Stiffkey, a coincidence that links him to the country's most celebrated naughty vicar, the Rev Harold Davidson.


But my interest has not been shared by the religion press, where the disciplinary hearings received only the most perfunctory of attention, nor on the many Anglican websites around the world that usually relish the opportunity to find fault with their fellow believers.

Church Times published a letter from a professor at Yale, no less, who declared it "despicable" that the Diocese of Peterborough had published the results of the disciplinary hearing into Mrs Davies' errant ways without any thought for her two young children.

I am familiar with this argument from my days as a reporter at the Old Bailey, where it was usually dismissed by judges who pointed out that if the offender did not wish to embarrass their children, they should not have embarked upon the course of action that led to their appearance in the dock.

The claims of this academic have themselves become academic, however, as Mrs Davies was only too happy to pose for photographs in a Sunday newspaper, to recall her nudist holidays in the south of France, to explain why she used a can of Guinness as a prop during a sermon, and to put forward her view that she would now "rather put her faith in the tooth fairies than the Church of England".

No doubt many in the Church would wish these stories stayed under wraps, not just the commentators who do not wish to appear prurient and the theologians who want the authorities to provide pastoral care rather than punishment.

But I believe that despite the personal discomfiture of the priests who have made so many headlines, and that of their innocent families, the Church is right to publish the full findings of these hearings.

Not to punish them further through public humiliation, but because vicars are servants of the people as well as of God, and so their parishioners have a right to know when they have fallen short of the high ethical standards demanded of them.

Obviously there will be fears that naughty vicar stories bring the Church into disrepute. But how much more damaging would it be to churchgoers, and to the image of the Church as a whole, if dioceses tried to cover them up?