Cold Cases Reopened after Tobin Conviction

InTheNews

December 3, 2008

http://www.inthenews.co.uk/news/arsenal/cold-cases-reopened-after-tobin-conviction-$1252569.htm

Police forces around the country have reopened a number of unsolved murder cases in light of Peter Tobin's conviction yesterday of abducting, raping and murdering schoolgirl Vicky Hamilton.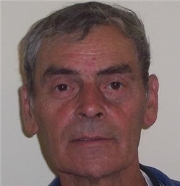 Peter Tobin was convicted of abducting, raping and murdering schoolgirl Vicky Hamilton



Tobin, 62, was jailed for life, with a minimum of 30 years, at Dundee crown court on Tuesday.

Vicky, 15, disappeared in the centre of Bathgate, West Lothian, in February in 1991. Her remains were found buried in bin bags in Tobin's former home in Margate, Kent, last November.

Police forces are re-examining a number of cases involving young women and have drawn up a profile of Tobin's movements throughout his life.

Reports suggest that the cases may include the death of 14-year-old Patsy Morris in Hounslow Heath, west London, in June 1980, the murder of 22-year-old Jessie Earl, whose skeletal remains were found in Beachy Head in April 1989, and the three Bible John murders in Glasgow in the late 1960s which involved the murder of three women.

In June 2007 the 62-year-old was jailed for life for the murder of Polish student Angelika Kluk at a church in Glasgow. Her body was found bound and gagged at the church in September 2006, where Tobin had been working as a handyman.

Detective superintendent David Swindle, from Strathclyde police, said that during the investigation into Ms Kluk's death, Operation Anagram was formed to analyse Tobin's movements during his life and share information with other forces "to enable them to asses any links he had to other criminality".

"Operation Anagram continues to be managed by Strathclyde police with established links to all UK police forces," he said.

"Peter Tobin is known to have travelled extensively throughout the UK over the 62 years of his life and inter force liaison is important to correlate any potential links between Tobin's movements and outstanding missing females or victims of crime.

"At this time, Operation Anagram continues to be a live national scoping exercise to identify whether there are any issues of concern that will require further action."

A statement from Sussex Police, added: "Like many forces in the UK we are looking at tracking the movements of Peter Tobin over a period of years and in conjunction with this are considering the potential for his involvement in connection with similar matters falling within the Sussex area.

"In particular we are focussing on any missing females, particularly those that went missing during the time that Tobin lived in Sussex. At this time there is no evidence or intelligence to link him to any of these specifically."