HPD: Man Facing Child Porn Charges Had Studied to Be a Priest

By Allison Triars
KHOU

December 5, 2008

http://www.khou.com/news/local/crime/stories/khou081205_mh_child_porn_suspect.3430e06f.html

11 News video

HOUSTON - A man who was in a monastery studying to be a priest is now in jail charged with possession of child pornography.

Investigators say Juan Gonzales had downloaded stacks of child porn and videos on four computers seized from his home.

"He seemed to focus on more of the younger aged children," said Lt. Matt Grey with the Internet Crimes Against Children Task Force.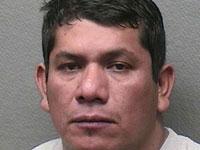 Juan Gonzales



Grey and other task force members use special computer software to find suspects possessing child porn. They spotted Gonzalez on the Internet and searched his home.

They say Gonzalez admitted to investigators he secretly taped himself having sex with young men. Lt. Grey and his team are trying to figure out if any of the young men on the tape are minors.

Investigators said they also found two passports in his apartment and he was dressed as a priest in both of them.

"He went to monastery school in Monterrey, Mexico," Grey said.

News of Gonzales' arrest was unsettling for neighbors who lived in the same apartment complex.

One woman told 11 News in Spanish that he was very respectful, friendly and liked to joke around.

Investigators believe Gonzales is in the country illegally.

He remains in jail and will appear in court next week.