Employee Accused of Felony Resigns from St. Isidore's Catholic Church

By David Heitz
Chicago Suburban News

December 17, 2008

http://www.mysuburbanlife.com/bloomingdale/news/x1009173959/Employee-accused-of-felony-resigns-from-St-Isadores-Catholic-Church

Officials at St. Isidore's Catholic Church in Bloomingdale said a woman who was employed by the church as a fundraiser resigned Tuesday after it was discovered she had a pending felony court case in Lake County where she is accused of stealing thousands of dollars from a previous employer.

While church officials said they were aware of pending divorce cases against her that came up during a previous background check, they did not know she faces a felony theft charge.

Jennifer Guldbransen-Sale, 29, who was hired by the parish last summer, is charged with felony theft between $10,000 and $100,000, according to the Lake County circuit court clerk's office.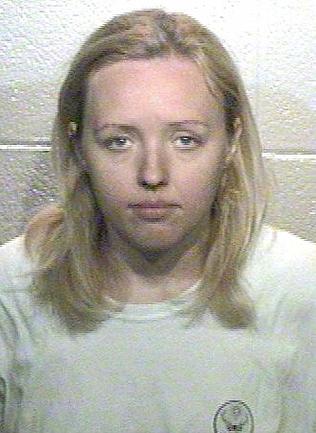 Jennifer Guldbransen-Sale



The charges stem from a November 2005, arrest, when Guldbransen-Sale allegedly stole $20,000 in funds from New York and Co., a clothing store she worked for in Vernon Hills at the time, according to court records.

She was expected in court Dec. 17 for a pre-trial hearing on the felony charge, according to the office.

Michael Hatt, director of communications for St. Isidore's Church, said Guldbransen-Sale had been hired full time by the church in August as stewardship/development director, where she mainly worked in fundraising and strategic planning for the parish. Hatt said she did not handle any money in her position with the church.

She has not been accused of any wrongdoing while employed at St. Isidore's.

The parish office of stewardship/development and the office of finance are separate and the stewardship/development director has no access to any funds in that position, Hatt said.

Hatt said church officials confronted her about the case on Tuesday after the court case was uncovered, and Guldbransen-Sale volunteered to resign from her position.

Hatt also said Guldbransen-Sale was subjected to a background and fingerprint check when she was hired by the church, as anyone taking a job with the parish would be, based on guidelines set by the Diocese of Joliet. He indicated several cases came up in both Lake and DuPage counties during the process, and Guldbransen-Sale indicated at the time they were related to divorce proceedings and misuse of credit card accusations from an estranged husband.

Guldbransen-Sale could not be reached for comment.

Timeline

Nov. 30, 2005: Jennifer Guldbransen-Sale is arrested and charged with felony theft out of Lake County.

Nov. 7, 2006: An arrest warrant is issued from the Lake County Sheriff's Office after Guldbransen-Sale fails to appear in court on the felony charge.

July 10, 2008: Guldbransen-Sale is taken into custody on that warrant in Lisle.

Aug. 2008: She is hired by St. Isidore's Catholic Church in Bloomingdale as stewardship/development director for the parish.

Dec. 16, 2008: Church officials said Guldbransen-Sale resigns after being confronted on the felony case

Contact: dheitz@mysuburbanlife.com