Diocese May Revise Court Strategy

By Sam Hemingway
Burlington Free Press

December 21, 2008

http://www.burlingtonfreepress.com/article/20081221/NEWS02/81220027

When it comes to clergy sexual abuse lawsuits, no Roman Catholic diocese in the United States has been more willing to let such cases go to trial than the one based in Burlington.

"I don't know of any other jurisdiction in the country that has had so many Catholic priest abuse cases brought to trial," said Terry McKiernan, founder of Bishopaccountability.org, an Internet entity that tracks priest sexual abuse cases nationally.

McKiernan said 35 of the 3,000 cases alleging sexual abuse of children by priests have been carried through to trial and ended with a jury verdict. Four of those have taken place in Vermont, all in the past 13 months.

"You have a unique combination in Vermont of a diocese that is willing to go to trial and a plaintiff's attorney who is willing to try them," McKiernan said.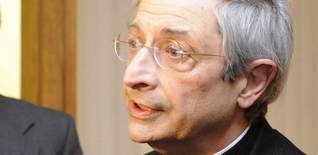 Bishop Salvatore Matano speak to reporters after a jury awarded a former altar boy $3.6 million in compensatory and punitive damages on Wednesday.



It does not appear that the strategy has worked to the Vermont diocese's favor, he said.

Last week, the jury in the latest Chittenden Superior Court trial awarded $3.6 million to David Navari, a 43-year-old Takoma Park, Md., man who said that as an altar boy he was twice molested by the Rev. Edward Paquette at Christ the King Church in Burlington in 1977.

It was the second multimillion-dollar verdict to hit the diocese this year. In May, a different jury awarded a Colorado man $8.7 million. The man, who declined to release his name, claimed Paquette molested him as an altar boy at the same church between 20 and 50 times.

Another trial ended in August with a deadlocked jury and was declared a mistrial. Last December, a jury awarded James Turner of Virginia Beach, Va., $15,000 on his claim that the Rev. Alfred Willis, a diocesan priest during the late 1970s, molested him in 1977 at a Latham, N.Y., motel.

McKiernan said one reason Vermont may be seeing more trials is because so many of them involve the same priest — Paquette — and the same law firm for the alleged victims, O'Neill, Kellner & Green of Burlington.

Of the 32 cases filed by the law firm on behalf of clergy sexual abuse victims, 22 involved misconduct by Paquette at parishes in Rutland, Montpelier and Burlington. New cases continue to be filed with the court, including three last month.

All the cases target the diocese as the sole defendant, citing diocesan documents that show it had information that Paquette had molested boys in Massachusetts and Indiana but still hired him in 1972 and brought him to Vermont.

Paquette was banished from the diocese in 1978 when a group of parents of altar boys at Christ the King Church complained to then-Bishop John Marshall that he was molesting their sons.

McKiernan said the fact that so many of Vermont's clergy sexual abuse cases involve the same perpetrator and nearly identical accounts of how the molestations occurred has allowed the lawyers to fine-tune their case against the diocese.

The diocese's legal strategy may be up for review after last week's verdict, according to Bishop Salvatore Matano.

An emotional Matano, speaking to reporters moments after learning jury's verdict, appeared to blame himself for what may be a costly legal strategy for the diocese. As a result of the two large jury verdicts, liens have been placed on the diocese's headquarters on North Avenue and nearby land.

"They have expectations of me," Matano said of Vermont Catholics and his leadership of the diocese. "I know I am not meeting the expectations of the faithful and of the victims, and I'm just trying to assess how I can best bring this to a conclusion."

Matano's testimony in a videotaped Oct. 2 deposition shown at the trial may also cause the diocese to reconsider whether to go through another trial.

In the deposition, Matano acknowledges the diocese under Marshall knew Paquette was a child molester when it hired him, but tries to defend Marshall's actions and suggest that priests should be treated differently from other clergy employees.

"That definitely had an effect our decision," Andrew Pearson, the jury's foreman, said in an interview about the Matano deposition. "I saw what Matano said afterward. It sounded more like he was accepting responsibility, but before, in the deposition, he showed no remorse. He showed no emotion, no real regret over what the victims had gone through."

Pearson said deciding the diocese was at fault for Navari's molestation was an "easy consensus" reached by the jury early in its deliberations.

Six hours into its discussions, he said, the only undecided question was how much the diocese should pay in damages. It came up with the $3.6 million figure after asking for and then viewing the Matano deposition a second time, Pearson said.

One of Navari's lawyers, Jerome O'Neill, said last week he intends to show the Matano deposition excerpt to future juries in Paquette cases.

David Clohessy, national director of SNAP, or Survivor's Network of those Abused by Priests, said although the number of clergy sexual abuse trials in Vermont is unusual, more victims of priest sexual abuse might be willing to go to trial in the future.

"In the past, many victims hoped that public exposure through their lawsuits would bring about reforms," Clohessy said. "Now they're seeing that isn't having that much of an impact, and making officials face tough questions in open court about how much they knew and how little they did is becoming more and more appealing to victims."

Victims of priest sexual abuse in the United States have been granted more than $2 billion to resolve claims against Catholic dioceses, McKiernan said.

Contact Sam Hemingway at 660-1850 or e-mail at shemingway@bfp.burlingtonfreepress.com