Catholic Diocese in Usvi Lost $2 Million through Madoff Investment

By Oscar Ramjeet
Caribbean Net News (Cayman Islands)
December 26, 2008

http://www.caribbeannetnews.com/news-13203--19-19--.html

ST THOMAS, USVI: The Catholic Diocese of St Thomas in the US Virgin Islands has lost close to $2 million by investing with prominent Wall Street investor Bernard Madoff, who is accused of defrauding his clients of some $50 billion.

Bishop Herbert Bevard said the money that had been invested with Madoff included the diocese's savings account and endowment fund for St Mary's and St Patrick's elementary schools on St Croix.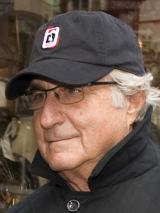 Bernard Madoff



The Virgin Islands Daily News reported that Bevard said that the loss of these funds should not have a great impact on the current operations of the diocese or the schools.

The newspaper report stated that when Bevard first came to the Virgin Islands three months ago, the diocese's financial officer briefed him on their status of the finances.

"He told me that what he certainly believed to be the truth -- that our investments were safe and earning good income," Bevard said. "Last week we received a statement and everything appeared to be in the right. Then my financial officer told me Mr Madoff had been arrested for fraud."

Madoff, the former Nasdaq stock market chairman, was arrested earlier this month and charged with bilking investors out of $50 billion, everything that had been invested in his hedge fund. Madoff's purported swindle is one of the nation's largest fraud cases ever.

When Bevard found out about the diocese's funds, he did a quick internal investigation to make sure that the decision to invest with Bernard Madoff was adequately researched. He said that there was no lack of due diligence or care in selecting Madoff.

"He was just very successful at fooling people," Bevard said.