Ex-priest Loses Appeal on Child Abuse Charge

By Nyier Abdou
The Star-Ledger

December 27, 2008

http://www.nj.com/news/index.ssf/2008/12/expriest_loses_appeal_on_child.html

A former priest serving a five-year prison sentence for molesting a 12-year-old boy has lost an appeal to reduce his sentence.

Eugene Corbesero, 75, of Franklin Township in Somerset County, pleaded guilty in June 2007 to second-degree charges of sexual assault and endangering the welfare of a child as part of a plea deal with the state.

The charges stem from an incident in August 2006, when a 12-year-old who was attending a sleepover at Corbesero's house called 911 and reported the assault.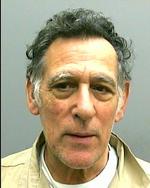 New Jersey Department of Corrections Eugene Corbesero



Corbesero was given the minimum sentence for a second-degree crime but he appealed to a higher court to admit him to the pretrial-intervention program. An appellate court upheld his rejection from the program, which would have eliminated his jail time.

In an opinion Wednesday, the court stated it found no patent or gross abuse of the prosecutor's discretion to deny a PTI application. The court also upheld the judge's decision to sentence Corbesero on each charge rather than merge the convictions. He is serving the sentences concurrently.

Corbesero served as a Roman Catholic priest with the Consolata Society for Foreign Missions but left the Catholic organization in 1979. He later left the priesthood to marry, but was widowed at the time of the assault.