Former Priest Faces Life in Prison for Raping Boy

By Donna J. Miller
The Plain Dealer

December 30, 2008

http://blog.cleveland.com/metro/2008/12/former_priest_faces_life_in_pr.html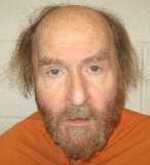 Joseph N. Williams



Joseph N. Williams, of Akron, a former Catholic priest and attorney, will be sentenced Tuesday for raping an 8-year-old boy.

Williams, 64, was a priest from 1969 to 1976 and served as a chaplain at Lorain Catholic High School. He then left the church and became a lawyer in the 1980s. He retired in 1998, prosecutor's spokesman Ryan Miday said.

After a two-day trial in December, a jury found him guilty of all charges; kidnapping and three counts of rape. He raped the 8-year-old in 1992 at a nursing home in Warrensville Heights, where the boy's family had gathered to visit a family member. The maximum sentence is life in prison.

Besides the 8-year-old victim, the jury learned that Williams was accused of sexually molesting another boy for three years, beginning in 1984 when the boy was 12.

Williams had been scheduled for sentencing two days before Christmas, but a judge granted his request to postpone it for a week.