Pastor Arrested for Sexual Battery on 13 Year Old

My Fox Orlando
January 9, 2009

http://www.myfoxorlando.com/myfox/pages/News/Detail?contentId=8226432&version=2&locale=EN-US&layoutCode=TSTY&pageId=3.2.1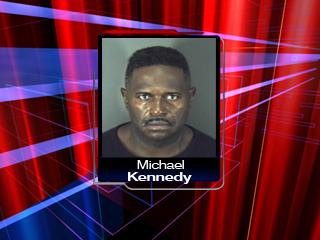 Michael Kennedy



LAKE COUNTY, Fla. (WOFL FOX 35, Orlando) -- A Lake County pastor was arrested Friday and charged with sexually battery on a girl of 13.

Michael Kennedy, 53, allegedly committed the acts on the female victim when she was 13. The victim, who is now an adult, stated that Kennedy continued the abuse until she was 14.

The victim told a relative about the incidents in December last year and the Lake County Sheriff's office was contacted. Detectives set up a phone call this week between the victim and Kennedy. During the conversation Kennedy admitted to her that the incidents occurred but said that God had forgiven him.

Kennedy was arrested shortly after and charged with two counts of sexual battery. His bond was set at $20,000.

Kennedy is a pastor at the Ebenezer, Royal African Methodist Episcopal Church in Wildwood.