Going Public with a Priest's Deposition
Lawyer Releases Video Snippet of Statement in Clergy Abuse Case

By Thomas B. Scheffey
Connecticut Law Tribune
February 2, 2009

http://www.ctlawtribune.com/getarticle.aspx?ID=32720

Lawsuits involving priests molesting former parishioners are far from unique in Connecticut. Nor are reports of settlements in such cases. But there appears to be one new twist: the release of video depositions in priest abuse cases to the media.

In this instance, New London attorney Robert I. Reardon last week released a videotape showing portions of a deposition given last October by the Rev. Stephen Foley, a former parish priest and state police chaplain. Numerous men now in their 40s accused Foley of molesting them when they were teenagers, luring them with a Dodge Charger loaded with lights and sirens.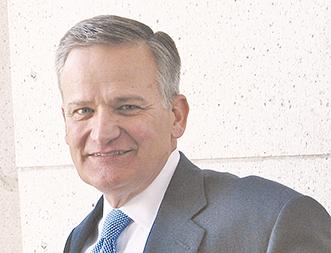 New London attorney Robert I. Reardon said he thought making public a five-minute segment of a video deposition of the Rev. Stephen Foley was 'the right thing to do' after a clergy abuse suit against Foley was settled.



Eight cases against Foley were settled in a previous $22 million global settlement with the Hartford archdiocese involving 43 plaintiffs. Reardon did not participate in that settlement, and four of his clients have since settled for a total of $2.7 million.

In the latest case, just weeks before a scheduled February trial, the Archdiocese of Hartford has settled for $750,000 a case brought by Reardon client William Noll, who now lives in Florida.

Reardon said a non-negotiable feature of the Noll settlement was the release of a taped deposition from this past Oct. 27. He said he had never made disclosure of deposition testimony a condition of settlement before, or heard of it being done elsewhere.

"I thought this was the right thing to do in this case," because there would be no trial in which to place evidence on the public record, Reardon explained.

Reardon said the tape would be made available to any future plaintiffs against Foley, or their attorneys. He supplied a five-minute excerpt to the Law Tribune, and to other print and electronic media. In the excerpt, Foley acknowledged taking young men to a cottage in Massachusetts seven or eight times, but he said they were all 18 years or older.

On the tape, Reardon asks Foley if he can remember the names of any of the young men.

"No, I do not," Foley answers.

Reardon: "Do you need any time to think about that?"

Foley: "No sir."

"There are no smoking guns here," said Foley's lawyer, Walter Hampton of Avon. Hampton's associate, Julie Strzemienski, conducted the deposition, along with Reardon and the attorney for the diocese, John Sitarz of Hartford's Cooney, Scully & Dowling.

"Reardon is free to use the tape however he pleases," said Hampton.

Reardon said other portions of the deposition are more incriminating. He said, however, that he didn't release them in order to protect the privacy of the men. He added that he didn't want to be accused of "grandstanding" in the media.

'No Purpose'

This is not the first time that video depositions in a priest abuse case have been released to Connecticut media. Four years ago, a deposition by the Rev. Daniel McSheffery was supplied to WTNH television.

The tape showed New Haven attorney Joel Faxon grilling McSheffery, who invoked the Fifth Amendment 54 times, declining to even disclose his place of birth.

Attorney Hugh F. Keefe, of New Haven's Lynch, Traub, Keefe & Errante, was defending McSheffery, and subsequently filed a grievance against Faxon for releasing the deposition video.

Keefe told the TV station: "They have no business releasing a copy of that to the press…Releasing this at this time serves no purpose except to taint the jury pool."

Reardon said that Connecticut Chief Disciplinary Counsel Mark Dubois determined that the only violation in the McSheffery release might have involved data covered by the federal Health Insurance Portability and Accountability Act, or HIPPA.

In an interview, Dubois declined comment, other than to say he had done some research on whether the publication of a deposition constitutes a violation of Rule 1.6, the duty of client confidentiality. His research indicates there is currently no bright-line answer, even in cases where information contained in the depositions is public knowledge. New Haven attorney Joseph Mirrione is currently researching the issue for the Connecticut Trial Lawyers Association's ethics committee, Dubois said.

On the same day Reardon disclosed the Noll settlement, Stratton & Faxon announced it settled a John Doe case against McSheffery for $785,000 this past November. Faxon said his complaint alleged McSheffery, while a priest in St. Augustine Roman Catholic Church in North Branford, sodomized and otherwise abused his client repeatedly, which ultimately led his client to prostitution.

Milwaukee Archbishop

It's difficult to tell whether there's any sort of national trend as to the release of video depositions in priest abuse cases. In one publicized case last year in Milwaukee, a lawyer made public a video deposition showing retired Archbishop Rembert Weakland saying that he transferred priests with a history of sexual misconduct back into churches without alerting parishioners.

The lawyer, who represented those suing the Catholic Church, released the tape in advance of a trial in an attempt to refute claims by the archdiocese that too much time had passed since the alleged molestations, and the church could not get a fair trial.

An Internet search revealed a number of other cases not related to clergy abuse in which videotaped depositions have been released, or even placed on the Internet.

In Houston, for example, a lawyer, acting at the behest of a client, posted deposition testimony in a fraud suit against a car dealership on YouTube and put a link to the video on his firm's web site. Despite the lawyer's arguments that the First Amendment protected his actions, a judge ordered the video removed, saying that the deposition wasn't public information.

But several law professors quoted in Texas Lawyer, a sister paper of the Law Tribune, said that there doesn't appear to be any settled law on what can be done with deposition testimony.

"As far as anything I know," said David Crump of the University of Houston Law Center, "you can show it to anyone, read it to anyone, or mail it to the president of the United States if you want to ... or put it on YouTube."