O.C. Priest Is Focus of Suit over Alleged Molestation

By Duke Helfand and Christine Hanley
Los Angeles Times
February 11, 2009

http://www.latimes.com/news/printedition/california/la-me-priest-molest11-2009feb11,0,600229.story

A Roman Catholic priest from Orange County who escaped prosecution for allegedly molesting a teenage boy is facing new police scrutiny over assertions that he sexually abused a second-grader at a Costa Mesa parish school.

Costa Mesa police have interviewed Jonathan Kirrer, who says in a lawsuit that he was repeatedly molested by Father Denis Lyons at St. John the Baptist Church. Police have also interviewed Lyons, one of his attorneys says.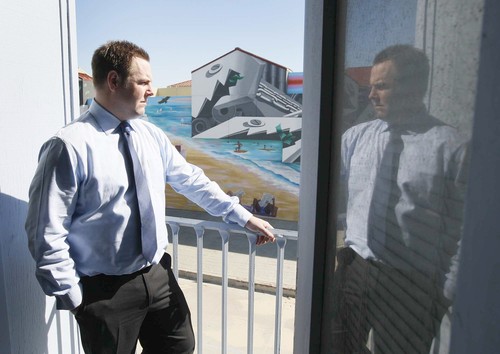 Jonathan Kirrer says he was repeatedly molested by Father Denis Lyons. A previous settlement by the diocese included people who said Lyons molested them.
Photo by Robert Gauthier


Details of the alleged molestation were brought to the Police Department's attention last year by lawyers for Kirrer, now 24. His lawsuit accuses the Roman Catholic Diocese of Orange of conspiring to conceal the alleged sexual abuse.

Kirrer's lawsuit, scheduled for trial in May, comes four years after the diocese agreed to a $100-million legal settlement with 90 victims of clergy sexual abuse. A portion of that money went to people who said they were molested by Lyons.

Kirrer said he was molested by Lyons at least four times in 1994-95, including once in a rectory bathroom. Kirrer was a second-grader in the parish school when the alleged abuse began.

Criminal charges in a separate case were dropped against Lyons after the U.S. Supreme Court in 2003 invalidated a California law that allowed the prosecution of old sexual abuse cases. Lyons had faced felony counts of child molestation that prosecutors said dated back more than two decades.

"I want justice to be served," Kirrer said. "There are other victims of [clergy] sexual abuse. They have a right to have their feelings resolved and have a normal, healthy life."

Lyons could not be reached for comment. His attorneys also declined to speak publicly about the case. But Lyons has denied the allegations in legal papers filed in response to the lawsuit.

Sister Mary Vianney Ennis, the principal at St. John's parish school, referred questions to the diocese.

Lyons was removed from his last post, at a Dana Point parish, in 2002 after the allegations surfaced about the molestation of the teenage boy.

In a written statement Tuesday, diocese spokesman Ryan Lilyengren said that Lyons "has not returned to ministry or any official capacity since in the Diocese of Orange."

Speaking of the lawsuit, Lilyengren said, "We intend to maintain the integrity of the judicial process and hope for a just and expedient conclusion to these proceedings."

Kirrer's lawsuit does not seek a specific amount.

According to the suit, the diocese had received multiple complaints about Lyons molesting children. The diocese sent Lyons to an eight-month residential treatment program for psychological counseling and evaluation shortly before he allegedly molested Kirrer, the lawsuit says.

Kirrer said the first alleged incident occurred in the school's rectory when he was in second grade. Lyons allegedly told Kirrer to come into his room and asked the boy to touch him, grabbing Kirrer's arm and using the youngster's hands to touch him.

On another occasion, the priest allegedly pulled down his pants and used the boy's hands to engage in a sex act, telling him, "You are going to do this and you are not going to tell anyone," the lawsuit says.

Costa Mesa Police Lt. Paul Dondero, a supervisor in the department's detective bureau, said his department handled the previous allegations that led to criminal charges against Lyons, adding that "some of those things are still open."

But Dondero declined to provide details.

"What the status is of those, with regards to anything that's new or fresh, is something I can't comment on," he said.

Contact: duke.helfand@latimes.com

Contact: christine.hanley@latimes.com