Archbishop Gets New Digs
Catholics Purchase House for New Leader

By Dan Horn
Cincinnati Enquirer
March 3, 2009

http://news.cincinnati.com/article/20090303/NEWS01/903030335/1055/NEWS

Despite rising costs and increasingly tight budgets, the Archdiocese of Cincinnati spent almost $470,000 last month to buy its new archbishop a house in Anderson Township.

Coadjutor Archbishop Dennis Schnurr, who takes over for Archbishop Daniel Pilarczyk later this year, is expected to leave his temporary residence at Mount St. Mary's Seminary and move into the four-bedroom home within a few months.

The house is a new expense for the archdiocese because Pilarczyk has lived in a church-owned apartment above St. Louis Church in downtown Cincinnati for the past 26 years.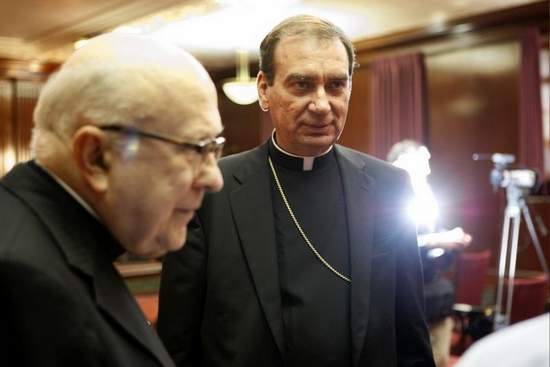 Coadjutor Archbishop Dennis Schnurr will live in Anderson Twp.


Archdiocese officials say buying the house was a necessary and fiscally responsible investment that does not conflict with recent efforts to cut costs, which have included eliminating jobs and closing parishes.

"We have a new coadjutor archbishop who needs a place to stay," said church spokesman Dan Andriacco. "This is nothing unusual. It's just unusual in Cincinnati because it's been a long time since we've had a residence for the archbishop."

Although practices vary from diocese to diocese, all dioceses provide housing to bishops and many own homes that are used exclusively as a bishop's residence.

The Diocese of Cleveland provides an apartment in a downtown cathedral, while the Diocese of Covington has owned a home valued at $365,000 in the Wallace Woods neighborhood for more than 30 years.

But some question the wisdom and timing of a purchase as large as the Anderson Township home, which is located in the Watch Hill area and was built in 1988. Property records show the archdiocese paid $469,718 for the house.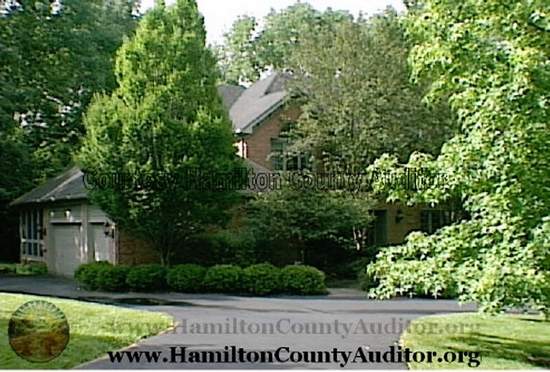 The Archdiocese of Cincinnati has spent almost $470,000 to buy new Archbishop Dennis Schnurr a house in Anderson Township


"I can't imagine this sitting well with people in the pews," said Kris Ward, the Dayton chairwoman of Voice of the Faithful, a group that advocates for more involvement by lay Catholics in church finances and policy.

"This kind of smacks of a Wall Street bonus, while Catholics are struggling to pay Catholic school tuitions and keep up their contributions to parishes," she said.

Schnurr declined comment, but Andriacco said the archbishop intends to use the 3,200-sqaure-foot house for church functions and as a "ministry of hospitality," which likely would include meetings with seminarians, priests and others.

He said Schnurr also has a large family, including five siblings and 15 nieces and nephews, and wanted a home larger than an apartment so he could accommodate frequent visits. He said Pilarczyk, an only child, didn't require that kind of space.

"He has some relatives, and that's something we haven't had for awhile in the archdiocese," Andriacco said. "He also needs a place that is suitable for the way he plans to exercise his ministry."

Asked if the tough economy made the decision to buy a house more difficult, Andriacco said, "The need is now, so it's the time we needed to do it."

The archdiocese has been trimming budgets for years and laid off 20 employees in 2004. The value of the archdiocese's assets fell from $78 million to $75 million in the past year, but Schnurr said in a recent interview that he did not anticipate cuts this year and that church finances are on sound footing.

Andriacco said the house in Anderson Township also should be seen as a long-term investment that the archdiocese could one day sell or continue to use for years as a residence for archbishops.

Hamilton County property records list the assessed value of the home at $493,790 - about $25,000 more than the archdiocese paid for it.

"One of the criteria was to find a house with a good price, one we might realize a return on," Andriacco said.

Although Schnurr will be the first archbishop to live in a house in about 35 years, many of his predecessors have done so.

At least two past archbishops lived in a mansion in College Hill that is known as Laurel Court. The property was donated to the archdiocese in 1947 and some of the land was later used as the site for McAuley High School and the Mother of Mercy convent.

The archdiocese sold the property in 1977.