Lawsuit Claims Church Negligent in Rape Claims against Youth Minister

By Aubrey Mika Chancellor
WOAI
March 4, 2009

http://www.woai.com/news/local/story/Lawsuit-claims-church-negligent-in-rape-claims/BWaPDF9_skS-Z3OvelLPzQ.cspx

[with video]

SAN ANTONIO — A teenager says she was repeatedly molested by a youth minister and that church leaders did nothing about it. That youth minister, Adrian Estrada, is now on death row for the murder of another teenager.

The family of the teen who says she was molested believes the church pastor is also to blame for ignoring accusations that the youth minister was raping girls.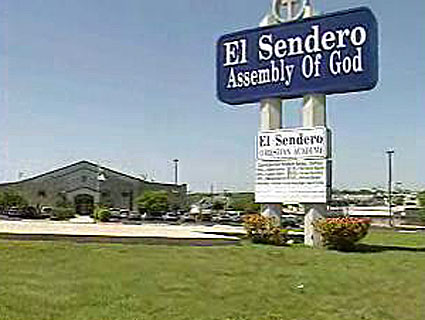 El Sendero Assembly of God was a church surrounded in controversy in 2007.



El Sendero Assembly of God was a church surrounded in controversy a couple of years ago. Estrada was arrested and sentenced to death for killing a teenage church member who was pregnant with his baby. A second teen then came forward and said Estrada had raped her, too. Now, a third teen has filed a lawsuit against the church and Pastor Raul Garcia.

News 4 WOAI asked Pastor Garcia back in 2007 if he knew about a relationship.

"No sir. I did not know," Pastor Garcia replied. "If I would have known, I'd have him dismissed immediately."

A News 4 WOAI crew tried unsuccessfully to reach Pastor Garcia Thursday to discuss the latest lawsuit.

The lawsuit alleges Pastor Garcia knew Estrada was sexually assaulting girls and turned a blind eye. It also alleges that the then 15-year-old was sexually assaulted for more than a year and claims that Garcia threatened the girl's family when he found out about the lawsuit.