Demand for Equal Rights for Nuns in India

Orissa Diary
March 6, 2009

http://www.orissadiary.com/Shownews.asp?id=11298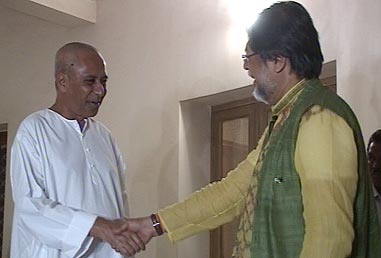 Orissa CM Naveen Patnaik,BJP emissary and Rajya Sabha member Chandan Mitra discussing on seat sharing at Bhubaneswar on Saturday. Photo-Ashok Panda



New Delhi: Nuns in the Catholic Church suffer more than ordinary women in India and are being discriminated in power sharing. Considering several cases of harassment, sexual assault with the nuns by priests. The Poor Christian Liberation Movement appeals the women's organizations in India to focus on the plight of 140,000 nuns, 35,000 of whom are residing in Kerala alone

The Poor Christians Liberation Movement -PCLM - has documented several cases of harassment of nuns by the church authorities in India. During past one year several cases have come to light. The murder of Sr. Abhaya in Kerala is being investigated by the CBI. Another case of 52 years old Sister Jesme, is an eye opener for Christian women in India who are engaged in social work and girl child upliftment programmes through the Church institutions. Sister Jesme was the Principal of St Mary's College, Thrissur, till August 2008 after that she quit the Congregation of Mother Carmelite (CMC) over the sexual harassment. She wrote a book entitled "Amen: An Autography of a Nun" and is now campaigning for the protection of nuns in Indian Church. .

The PCLM president RL Francis has written letter to Catholic bishops to take appropriate steps to protect nuns from sexual harassment at the work place and give them greater autonomy in running their convents. Christian women organization in India needs to wake up and take up the issues of nuns position in the Church, says the PCLM president,

Commenting on the nun situation in India the human rights activist Joseph Gathia pointed out that the Church in India is dependent on nuns ' sincerely , devotion and honestly ,It is high time that the Catholic Bishops Conference of India discusses the problem with the lay Christians rather then sweeping it under the carpet. "Thousands of young Catholic girls join convent to serve the humanity and any harassment particularly of sexual natural is a shock for them. Situation calls for remedial steps, said Joseph Gathia.