Man Sentenced for Sexually Assaulting Teen Daughter

CBC
March 7, 2009

http://www.cbc.ca/canada/british-columbia/story/2009/03/06/bc-abbotsford-molesting-duncalfe.html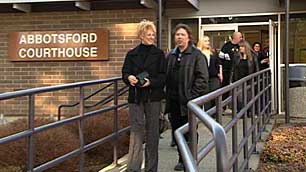 Susan Duncalfe's father, Kenneth, was sentenced Friday to nine months in jail.



A man who pleaded guilty last year to sexually assaulting his daughter while she was a teenager was sentenced to jail Friday afternoon in Abbotsford, B.C.

Kenneth Duncalfe was handed a nine-month jail sentence, along with two years' probation, for his role in repeatedly molesting his daughter, Susan Duncalfe, 43, while she was between 14 and 22 years old.

He pleaded guilty to one count of sexual assault and one count of indecent assault against his daughter last September.

At the time of Susan's abuse, her entire family held memberships in the Mennonite Church of God in Christ in Abbotsford.Susan said the church knew about the abuse, which took place in the 1970s and 1980s, but never took action to deal with it.

"My father was excommunicated from the church and then reaccepted a couple weeks later, and it was never talked about."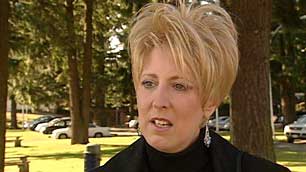 Susan Duncalfe came forward with allegations of abuse by her father seven years ago



Daughter left church

Susan left the church when she was in her early 20s and came forward with her allegations of abuse seven years ago.

Judge John Lenaghan blasted church leaders for inaction in his reasons for judgment Friday.

"They have known about the sexual abuse of this young woman for 18 years and did nothing about it," Lenaghan said.

The judge also admonished Duncalfe for failing to show remorse towards his daughter.