Videos: Bill Maher Classics. Entire BBC Special. View Them Here at LA City Buzz

By Kay Ebeling
Examiner
March 8, 2009

http://www.examiner.com/x-1960-LA-City-Buzz-Examiner~y2009m3d8-Videos-Bill-Maher-classics-and-the-BBC-2007-documentary-tonight-at-LA-City-Buzz-Examiner

Videos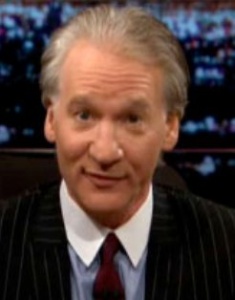 Bill Maher



Video Collection: Two of Maher and the entire BBC 2007 documentary just uploaded today to YouTube. Maher talks about the Pope's connection to Nazis and pedophile Catholic priests w/commentary by a YouTube producer called: adad48. Spend the evening at LA City Buzz Examiner with this video collection: The infamous comment then apology by Bill Maher last year on Real Time, and just uploaded today: The entire BBC documentary in four parts.

So make some popcorn and keep your computer at LA City Buzz Examiner, to garner background as we all go forward with a Class Action lawsuit and other ways to niggle the Vatican and the U.S. Catholic Church. They harbored, aided and abetted pedophiles, and some of us who lived through it and made it to adulthood want to work to reveal the truth about felonies committed by bishops that resulted in numerous children being raped by Catholic priests. As one of the crime victims, I can tell you, it is not something a person gets over quickly, or ever, to be honest. . . .