Scandal-Hit Bishop Steps down

Burnley Express
March 9, 2009

http://www.burnleyexpress.net/latest-irish-news/Scandalhit-bishop-steps-down.5050215.jp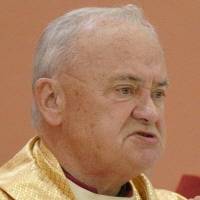 Bishop of Cloyne, John Magee



A senior Irish Catholic Bishop has asked his congregation to pray for victims of clerical sex abuse as he stepped down to help a state inquiry probing allegations against some of his priests.

Scandal-hit Bishop of Cloyne John Magee, 72, a former Vatican aide, will keep his title but has relinquished the day-to-day running of his parishes across rural Cork.

The beleaguered cleric, from Newry, Co Down, faced scathing criticism after the church's own watchdog found he took minimal action over accusations against two of his priests - and branded his child protection as inadequate and dangerous.