Priest Locked up 25 Years after Molesting Boys

Kent Online
March 9, 2009

http://www.kentonline.co.uk/kol08/article/default.asp?article_id=58479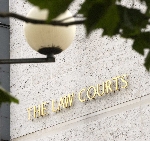 Father Frederick McLennan was sentenced at Maidstone Crown Court. Library image.



An alcoholic Catholic priest has been jailed for molesting young boys almost 25 years ago.

Father Frederick McLennan escaped justice until one of his victims came forward and made a complaint to police.

Jailing the 65-year-old, now working at an abbey, for 18 months, a judge told him: "The law has finally caught up with you, as, perhaps, has your conscience."

The trained medical nurse admitted three indecent assaults on a male charges dating back to the mid-1980s.

Maidstone Crown Court heard McLennan was an assistant priest at St Augustine's Catholic Church in Tunbridge Wells when he committed the offences on the youths.

Caroline Knight, prosecuting, said McLennan, who was ordained in Southwark at the age of 40, ran a children's video club in his sitting room.

The curtains would be closed, so the room was in darkness, and McLennan would each week single out one boy to sit next to him on a sofa.

The priest eventually made a confession that led to one of the charges.

The abuse was revealed by one of the victims. He initially did not want any action taken because he had forgiven McLennan.

When arrested last year, McLennan at first maintained his innocence but pleaded guilty shortly before his trial was due to start.

He admitted he was homosexual but claimed he was only attracted to adult men and had sex with them when drunk.

McLennan, now of Quedgeley, Gloucester, had convictions for gross indecency in 1973, 1977 and 1989, involving offences in public lavatories with men, but escaped jail.