Report cites Tulsa Diocese

NewsOK
March 17, 2009

http://newsok.com/report-cites-tulsa-diocese/article/3353946

TULSA — The Diocese of Tulsa was one of a handful of dioceses in the nation out of compliance last year with a U.S. Catholic bishops' program to prevent child abuse, according to a new report.

Deacon John Johnson, chancellor of the Diocese of Tulsa, said the diocese fell just short of compliance in training children to avoid being abused, one part of a broad program put in place in the wake of the clergy sexual abuse scandal that rocked the Catholic Church in 2001.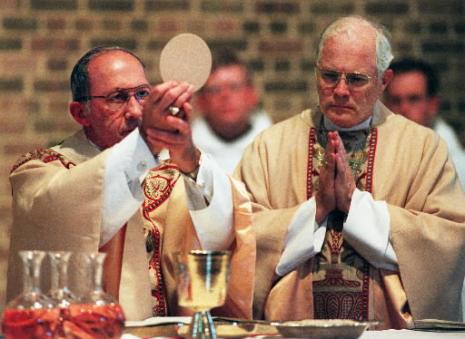 Archbishop Beltran, left, bishop of the Oklahoma City diocese,and Bishop Edward Slattery, bishop of the Tulsa diocese, preside at a Mass in the St. Gregory's Abbey Church in Shawnee during a blessing ceremony for a new abbott.
Photo by Jim Beckel


Johnson said that some educators, particularly in rural areas, had been reluctant to discuss with young children the difference between proper and improper touching. As a result, the percentage of children trained was in the low 90s, he said, just short of the percentage required for compliance.

He said Bishop Edward J. Slattery has been "relentless" about correcting that, and has provided training for the children in the form of a CD.

Johnson said the diocese is now in compliance.

The bishops' report released last week was based on audits from July 1, 2007, to June 30, 2008. It found that four dioceses, including Tulsa, had not satisfied "safe environment" requirements to provide training about ways to make and maintain a safe environment for children. The report said the other three dioceses had come into compliance by the end of 2008.

Seven other dioceses/eparchies refused to be audited and are considered in noncompliance.