Minister Gets Supervision for Paddling Girl

The Courier News
March 18, 2009

http://www.suburbanchicagonews.com/couriernews/news/1483562,elgin-minister-guilty-paddling-girl-el031809.article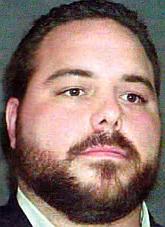 Daryl Bujak



ST. CHARLES -- A judge Wednesday found a former Elgin minister guilty of two counts of misdemeanor battery and sentenced him to court supervision for spanking a girl he thought was lying about claims of sexual abuse by her stepfather.

The Rev. Daryl P. Bujak was found not guilty of another charge: failure to report suspected sexual abuse.

The verdict and sentence were issued by 16th Circuit Court Associate Judge Allen Anderson following a bench trial that began Tuesday.

Before the verdict was given, Bujak pleaded with the judge.

Bujak, who is married with five children, said, "Show mercy to me. I would've done things differently if I had the knowledge that I have now back in 2005."

"The situation was over my head," he said. "I tried to help, and that's all I tried to do."

"I regret it taking place," Bujak said.

In delivering his verdict, Anderson said that Bujak "acted in an inappropriate way that didn't benefit anyone."

However, because the defendant has no criminal history, Anderson believed that the spankings were a "snapshot, an event that took place during an isolated period of time."

"I hope with experience comes wisdom," Anderson said, emphasizing that he thought Bujak would not commit a crime again.

In addition to the court supervision, Anderson ordered the 33-year-old Bujak to pay $350 in court costs and fines, and to serve 80 hours in the Elgin Police Department's Community Restitution Program.

Bujak, who is the former pastor of First Missionary Baptist Church in Elgin, also was directed not to have contact with complaining witnesses or abusive contact with any minors.

According to Elgin police and prosecutors, the mother and stepfather of the then-12-year-old victim brought the girl to Bujak in 2005, accusing her of lying about sexual abuse by the stepfather.

With the parents' permission, Bujak used a large piece of wood molding to strike the girl -- leaving marks on her legs and buttocks -- in an effort to get her to recant her accusations, which she did, authorities said.

Later that year, however, the stepfather left the mother, and the girl provided more details of the alleged molestations, authorities said. The mother and Bujak then went to police in October 2005.

The stepfather, Matthew Resh, 36, of Richmond, was charged by authorities in McHenry County with criminal sexual assault. Those charges remain pending.

But it wasn't until April 2006 that Brenda Resh and her daughter went to the Elgin police and the Illinois Department of Children and Family Services to file a report about Bujak's alleged spanking. Bujak then was arrested by Elgin police on the battery and failure to report charges.

The judge said he did not find Bujak guilty of failure to report because it was not clear whether the girl specifically mentioned the words "sexual abuse" to Bujak in spring 2005.

Anderson said he never heard the words "nakedness or inappropriate touching" during the girl's testimony Tuesday.

Therefore, he said, if Bujak did not have specific information about sexual contact, he did not have to report it.

However, Bujak was found guilty of battery because Anderson said the girl's credible testimony convinced him that the "welts were a result of the spanking from March 2005 to May 2005" and there was "no legal justification" for them.

After hearing the verdict, Kane County Assistant State's Attorney Jamie Mosser, who represented the girl, said, "Justice was done for the (girl). She's gone through a hard experience, and I'm glad that there was acknowledgement of that."

Bujak's attorney, Ross Bartolotta, had no comment.

However, Bujak, who still resides in Elgin, said, "I'm glad it's over."

He would not say where he works or if he plans to appeal his sentence, which he would have to do in the next 30 days.

Robert Steele, a current parishioner and treasurer at the church, said outside the courtroom Wednesday that Bujak left First Missionary Baptist Church in August 2008 because he "felt the Lord was not with him there." He added that the church suffered much backlash after the case began and that the Rev. Adam Bjork replaced Bujak.