For 2008 Report, Grand Rapids Catholic Diocese Lists Allegations against Two Priests: One Imprisoned, the Other Dead

By Charles Honey
Grand Rapids Press
March 18, 2009

http://www.mlive.com/news/grand-rapids/index.ssf/2009/03/for_2008_report_grand_rapids_c.html

GRAND RAPIDS -- The Grand Rapids Catholic Diocese received three credible sexual-abuse allegations against two priests last year, but is refusing to identify one of them.

The unnamed priest is deceased and the alleged abuse occurred 40 years ago, diocesan spokeswoman Mary Haarman said. She declined to give further information, and Bishop Walter Hurley did not respond to requests for comment.

She identified one priest with two allegations as Shamaun Beas, who was convicted last year on two counts of fourth-degree sexual criminal conduct for sexually molesting two teenage sisters. Beas, who served parishes in Portland and Sparta, already was serving six to 20 years for a 2004 Internet sex sting.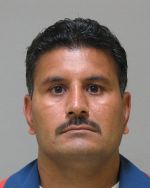 Shamaun Beas



The allegations were reported as part of a review of U.S. dioceses' sexual abuse policies by the U.S. Catholic Bishops Conference. The sixth annual report found dioceses received 625 new allegations of child sexual abuse by clergy, the majority of them incidents from the 1970s.

Dioceses nationwide also increased spending on their abuse-prevention, including the 11-county Grand Rapids Diocese. The diocese spent $84,500 on those programs last year, up from $66,000 in 2007.

The review found the diocese to be in compliance with policies bishops set in 2002 to remove abusive priests and prevent future abuse with training programs for children and adults.

Another $26,800 in diocesan funds went to therapy for abuse survivors.

Officials would not comment on why they declined to name the deceased priest or provide details of the abuse. The diocese in the past has named accused priests who have died, and routinely has provided names of living priests against whom allegations were substantiated.

The U.S. bishops' Charter for the Protection of Children and Young People calls on dioceses to be "open and transparent" in communicating with the public while also respecting "the privacy and the reputation of the individuals involved."

Some dioceses release deceased priests' names and some don't, said Teresa Kettelkamp, executive director of the U.S. bishops' Secretariat of Child and Youth Protection. Dead priests can't defend themselves, and sometimes allegations are so old they cannot be verified, she said.

She said she understands why Grand Rapids did not release the name, adding, "You can't properly vet the credibility of the allegation."

However, not naming the priest casts a pall over other deceased priests' reputations, while naming him could prod victims to tell their families and seek therapy, said David Clohessy, director of the Survivors Network of those Abused by Priests.

"It's a choice between the reputation of one deceased adult, or the emotional well-being of maybe dozens of still-suffering and once-abused children," Clohessy said.

E-mail Charles Honey: choney@grpress.com