Our Opinion: Prison Release Reopens Wounds for Priest's Victims

The Patriot Ledger
March 20, 2009

http://www.patriotledger.com/opinions/x1100059031/OUR-OPINION-Prison-release-reopens-wounds-for-priest-s-victims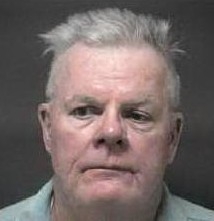 Former Rev. Robert Gale was sentenced to 4 to 5 years in prison after he admitted raping a Waltham altar boy in the 1980s and was released last week. He was once a priest in Quincy. This picture , of Gale, is from the state sex offender registry.



QUINCY — Anyone who thought there would be "closure" after numerous child-molesting priests were defrocked or imprisoned and the Catholic Church paid millions of dollars to hundreds of victims wasn't thinking far enough ahead.

Aside from Massachusetts criminals such as former Rev. John Geoghan (killed in prison) and former Rev. John Hanlon (serving three life sentences), most of these pedophile priests are still among us.

We were reminded of this last weekend when ex-priest and altar boy rapist Robert Gale was released from the Treatment Center for the Sexually Dangerous in Bridgewater.

Gale was sentenced to four to five years in prison in 2004 and was released nine months early for "good behavior."

Several other former priests are awaiting their releases or seeking new trials, ensuring that this nightmare never really ends for their victims.

Gale was typical of many of the former priests who were brought down, many after decades of abusing countless children.

He was transferred from a Quincy church after several families complained he had sexually abused their sons in a church rectory.

The Boston Archdiocese sent Gale to a Waltham parish and put him in charge of altar boys.

Not surprisingly, Gale was like a fox in the henhouse and was accused of abusing altar boys in Waltham in the early 1980s.

He was convicted of raping one of those boys, for which he served his just-completed sentence.

Gale is now listed as a Level 3 Sex Offender on the state registry and lives in Everett.

Massachusetts is trying to transfer his parole to his home state of New Hampshire, but officials in that state don't want him either.

Most priests accused of sexual abuse never went to trial, in large part because of the statute of limitations.

No one but the church knows where many of them are. The only certain knowledge we have is that convicted ex-priests Paul Shanley, James Talbot and Hanlon — no longer under church supervision — are still in Massachusetts prisons.

Unfortunately, the enablers of these predators — those convicted and those simply hidden away — were never brought to justice.

The highest Boston Archdiocese officials such as Cardinal Bernard Law and regional bishop Daniel Hart of Brockton — who sent Gale to Waltham — never had to answer for their complicity.

That has bothered the families of the young victims as much as anything.

And now that the first priest in this area has been released from prison, the pain will return for many of them.