Buckeye Pastor Arrested on Sexual Assault Charges

AZFamily
March 23, 2009

http://www.azfamily.com/news/local/stories/buckeye-local-news-032309 -pastor-sexual-assault.6464abdc.html

BUCKEYE — The following is a press release from the Buckeye Police Department:

The 59-year-old pastor of a Buckeye church has been arrested on charges that he used his position to develop relationships with troubled young women and sexually assault them.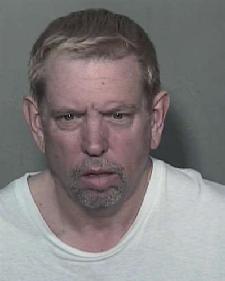 Charles Lawrence Carfrey



Charles Lawrence Carfrey, pastor of The Lord's House Church, 408 E. Eason Ave., was arrested Friday by the Buckeye Police Department with assistance from the U. S. Marshal's Service Child Predator Apprehension Team and the Federal Bureau of Investigation.

Carfrey was booked into the Fourth Avenue Jail and held without bond on charges of running a criminal syndicate, sexual conduct with a minor and sexual abuse.

According to police, Carfrey conducted counseling sessions with three victims in Buckeye and one in Oregon. After a few sessions, police said, the counseling would take on a more sexual tone, with Carfrey allegedly removing his clothing or the clothes of the victims and fondling their breasts and vaginal areas.

Most of the victims, both adult women and teenaged victims, police said, felt trapped and betrayed by Carfrey and did not offer any resistance.

Police said they anticipate more victims coming forward as the investigation continues.