Police: Buckeye Pastor Was 'Sexual Predator'

By Jackee Coe
Arizona Republic
March 23, 2009

http://www.azcentral.com/news/articles/2009/03/23/20090323swv-pastorsexassault0323-on.html?&wired

A Buckeye pastor was arrested Friday on suspicion of using his position to sexually assault troubled women during counseling sessions, police said.

Charles Lawrence Carfrey, 59, pastor of the Lord's House Church, was booked on counts of running a criminal syndicate, sexual conduct with a minor and sexual abuse, police said. He's being held without bond.

Carfrey, who started as a pastor in Oregon in 1990 and moved to Buckeye in 2000 or 2001, allegedly fondled three adult and teenage women in Buckeye and one in Oregon during counseling sessions, said Buckeye police Det. Doug Dodge.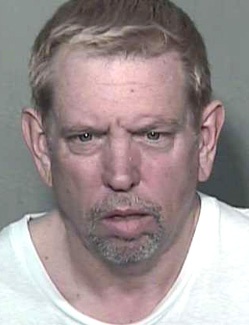 Charles Lawrence Carfrey



Dodge said police have been investigating the case since accusations were made against Carfrey in 2005 but weren't able to make headway until recently, when people left the church and came forward. Police said the victims and witnesses felt trapped and betrayed by Carfrey.

"A lot of them were manipulated," Dodge said. "They believed that he cared for them more than he did, others were threatened with financial ruin, others were threatened with physical harm . . . He basically told them their life would be a living hell if they talked to us back in '05."

Carfrey's pastoral certification also is in question. Police checked into his degrees and the university is reportedly a diploma mill, Dodge said.

The case is still under investigation.

"We do expect further victims to come out in our investigation and we also feel that there's the possibility for further arrests" of other church members, Dodge said.

"Every sexual predator has their own method of acquiring victims and this is Charles Lawrence Carfrey's method," Dodge said. "I think it is just his way of getting his victims."