'Sexual Abuse at Jesuit School Wrecked My Life', Claims Top City Lawyer in £5m High Court Action

By Tom Kelly
Daily Mail
March 24, 2009

http://www.dailymail.co.uk/news/article-1164154/Sexual-abuse-Jesuit-school -wrecked-life-claims-City-lawyer-5m-High-Court-action.html

A former City lawyer told yesterday how he suffered years of terrifying sexual abuse by a Jesuit priest as he began a £5million compensation claim against his school.

Patrick Raggett, who is now 50, wept as he recounted harrowing ordeals at the Roman Catholic college which shattered his previously 'golden childhood' and cast a shadow over the rest of his life.

He claims Father Michael Spencer, a French teacher, used his 'cloak of priestly godliness and respectability' to film and photograph him naked and touch him inappropriately.

The 'rogue priest', who died in 2000, also took him to watch Manchester United play and would squeeze his inner thigh every time George Best scored.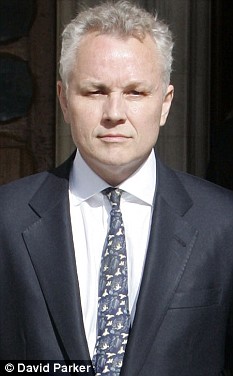 Tears: Patrick Raggett, 50, claims sexual abuse he endured while at a Jesuit college has ruined his life



Other priests at the school turned a blind eye to the abuse which left the schoolboy 'paralysed with anger and fear', the High Court heard.

Mr Raggett claims his treatment later caused his marriage to fail and led to under-achievement at work which saw him sacked as litigation partner by City firm Pinsent Masons.

He finally had a breakdown in 2005 which led to his legal battle against Preston Catholic College in Lancashire in what is the biggest claim of its kind ever seen in Britain.

The court heard how Jesuits ran the college with a 'rod of iron' with boys regularly beaten with a whalebone covered in leather for poor behaviour and academic failings.

Fr Spencer exploited the strict discipline to inflict his 'deviant' tendencies on young pupils, the court heard.

And as football coach, he singled out Mr Raggett when he arrived at the school as a 'cherubic' 11-year-old in 1969.



Preston Catholic College, which closed in 1978, where the alleged abuse took place



The priest made him strip and measured his genitals. At solo training sessions, Fr Spencer would make him perform exercises naked and sometimes 'playfully touch him'.

With tears streaming down his face, Mr Raggett told the court how he was terrified that someone would find out.

'It was really scary. It was some terrible burden. It was this impossible problem that I didn't know how to deal with at all. I was thinking, 'What on Earth is going on?"'

Robert Seabrook, QC, for Mr Raggett, said the priest also refused to let the football team wear underwear and would join them in the showers.

'Fr Spencer was an intrusive and brazenly abusive man. . . widely recognised as a very unsatisfactory person for teaching children,' he added.

After leaving the school Mr Raggett blocked out what had happened. The court heard that he was so in denial that he even invited Fr Spencer to officiate at his wedding in 1991.

It was only in 2005 that the realisation he had been sexually abused 'crashed over him'.

Subsequent therapy found he had a chronic form of post-traumatic stress disorder.

Thousands of such cases have been brought against the Jesuits in the U.S. but this is thought to be the first time a claim has reached the British courts.

The hearing continues.