Irish Priest Jailed for Fraud in US

RTE News
March 24, 2009

http://www.rte.ie/news/2009/0324/skehanj.html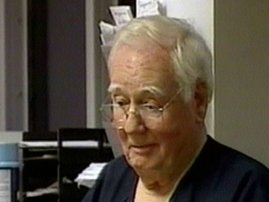 John Skehan Sentenced to 14 months for theft of parish assets



An Irish priest accused of stealing millions of dollars from a parish in the US has been jailed for 14 months.

John Skehan, 81, originally from Co Kilkenny will also have to serve seven years probation after his release.

He is to pay back more than $700,000 (ˆ520,000) in property, cash and other assets that he stole from Delray Beach parish in Florida.

A second priest from the parish, Francis Guinan, who was found guilty of misusing between $20,000 (ˆ14870) and $100,000 (ˆ74,370) of parish funds, will be sentenced tomorrow.