More Boys Tell of Abuse by Counselor at Youth Group Retreat

By Kaustuv Basu
Florida Today
March 26, 2009

http://www.floridatoday.com/article/20090326/BREAKINGNEWS/90326024/1006/NEWS01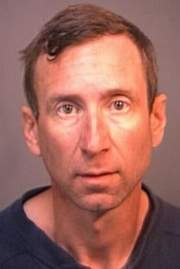 David Frank Martin, 40, of Rockledge was charged Wednesday with one count of lewd or lascivious molestation by an offender 18 years old or older on a victim under 12 years old and one count of lewd or lascivious conduct, according to a report by Scripps-Treasure Coast newspapers.



A Rockledge youth group counselor was arrested Wednesday night on an out-of-county warrant on charges of lewd and lascivious conduct related to sexual acts against minors, the Brevard County Sheriff's Office said.

The sheriff's office said David Frank Martin, 40, was arrested after one minor who attended a retreat in Vero Beach this month told law enforcement that he had been sexually molested by Martin. Another boy complained about his behavior, too.

Martin was a part-time employee at the Faith Fellowship Church in Melbourne, according to Brevard County Sheriff's Office Lt. Tod Goodyear.

Martin had been arrested about two weeks ago on charges of lewd and lascivious molestation and sexual battery on a minor, but had bonded out.

Those charges came after two boys who attended the same retreat at the Life For Youth Ranch in Vero Beach on March 13 and 14 complained about Martin, Goodyear said.

As the investigation continued, an 11-year-old boy and his parents contacted detectives, and said that Martin had molested him at the retreat as well, according to a warrant affidavit.

Another boy told detectives he woke up at the retreat and found Martin lifting up the boy's blanket and underwear, the affidavit said.

"This week, we received more information from the Indian River County Sheriff's Office, and he was arrested again," Goodyear said.

Martin was being held today at the Brevard County Detention Center on a $350,000 bond.