Ex-Megachurch Head Paulk Dies in Atlanta Hospital
Brother Hopes People Will Remember His Good Works, Not Scandal

By Donna Lewis
Atlanta Journal-Constitution
March 29, 2009

http://www.ajc.com/metro/content/metro/dekalb/stories/2009/03/29/earl_paulk_dies_atlanta.html

Bishop Earl Paulk gained the attention of presidents and preached to hundreds of thousands of people, but he may be remembered for the sex scandals that rocked the Atlanta-area megachurch he started.

Paulk, the 81-year-old founder of the Cathedral at Chapel Hill in South DeKalb County, died Sunday at Atlanta Medical Center after battling cancer for years.

His brother, Don Paulk, said Earl Paulk was taken to the hospital Jan. 1 with a blockage of his intestines and never left.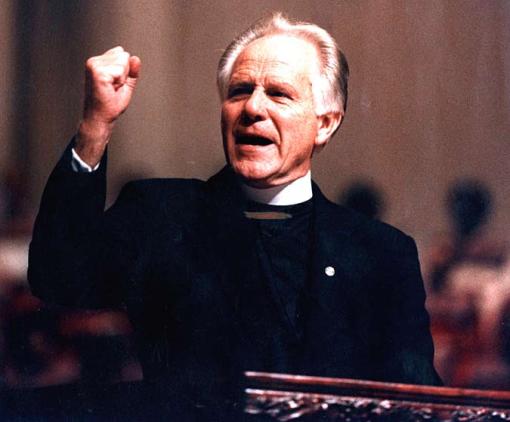 Earl Paulk, founding pastor of Cathedral of the Holy Spirit, is shown in a 1992 photo.



Don Paulk, a retired minister at the Cathedral, said he hoped people would remember his brother for his good works and forgive the scandals. "Preachers are just like anyone else — they're a man," he said.

Numerous women have said they slept with Earl Paulk. It was disclosed in 2007 that DNA testing had proved he was the biological father of Don Paulk's son, the Rev. D.E. Paulk, now leader of the church.

Earl Paulk's low point may have come in January 2008, when the bishop pleaded guilty to lying under oath by denying affairs with other women. A judge fined Paulk $1,000 and put him on probation for 10 years.

A lawsuit by a former female church employee had sparked the chain of events leading to the guilty plea. Mona Brewer alleged that Paulk coerced her into a 14-year affair.

She said in a telephone interview Sunday that her suit against the church will "absolutely" continue.

"I'm still kind of sorting out how I feel," Brewer said of Earl Paulk's death. "It's a tough one. It's sort of like [being] in a train wreck right now."

Paulk's influence peaked in the 1980s and 1990s, when he was a national leader among independent charismatic churches. He built a huge, racially integrated congregation at the Cathedral at Chapel Hill. Membership was about 10,000 in the early 1990s.

Paulk enlarged his influence with his books and televised church services. President Ronald Reagan invited Paulk to a White House prayer breakfast, and President George H.W. Bush named Paulk's public housing ministry one of his thousand points of light.

But the congregation shrank as Paulk's sexual indiscretions came to light. Officials last year announced that the church campus is on the market for $24.5 million. Its membership had dwindled to about 1,000.

Earl Pearly Paulk began his ministry at 17 in his father's church in Greenville, S.C. He graduated from Furman University and earned his seminary degree from the Candler School of Theology at Emory University.

Paulk was plagued by allegations of sexual misconduct since the 1960s.

In 1992, six women publicly accused Paulk, his brother and two nephews — all ministers — of sexual manipulation. The women said the men talked about "kingdom" relationships not bound by earthly interpretations of morality. One of the six, the bishop's biographer and ghostwriter, Tricia Weeks, said she had had a two-year affair with Earl Paulk.

He denied that, but admitted to having had an adulterous relationship in 1960 when he was pastor of what was then known as Hemphill Church of God, now Mount Paran Church of God. He left the Church of God denomination and formed a church that over the years was called Chapel Hill Harvester, the Cathedral of the Holy Spirit and the Cathedral at Chapel Hill.

In 2001, Jessica Battle, a former liturgical dancer at the church, sued Paulk, claiming he molested her when she was a child and teenager. Paulk denied the allegations, and the suit was settled out of court. Brewer subsequently filed her own lawsuit.

In 2007 came word that a DNA test had proven Paulk had impregnated his brother's wife.

Don Paulk forgave his brother, saying the revelation that his son was fathered by his brother "makes no difference in my love for my brother or my son. In the world that we live in, people are human beings."

And, Don Paulk said, he still loves his wife of 48 years.

On Sunday morning, church member Joy Weathersby, 21, of Lithonia said she has been attending the church since she was a child.

"I think he was a very nice person," Weathersby said of Earl Paulk. "I know the stuff that was going on, but his messages really taught me a lot of things about life."

Survivors beside Don Paulk include Earl Paulk's wife, Norma Davis Paulk; daughters Susan Joy Owens and Roma Beth Bonner; sisters Myrtle Mushegan, Ernestine Swilley and Darlene Swilley; eight grandchildren; and several great-grandchildren.

No funeral arrangements had been announced as of Sunday evening.

— The Associated Press and the AJC news research department contributed to this story.